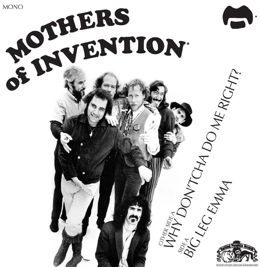 Exclusive vinyl from Love, the Grateful Dead and Captain Beefheart key the upcoming Black Friday edition of Record Store Day.
The day after Thanksgiving, music fans again will pack independent record stores in search of exclusive and "first release" fare that savvy record labels provide for the event.
Other '60s/psychedelic acts repped at the nationwide Black Friday event are Big Brother and the Holding Company, Frank Zappa, Gene Clark and Eric Burdon.
The Black Friday '60s and psychedelic releases seem a bit light compared with the past two years, but look for lots of collectable goodness.
(Read about more psychedelic music releases due before the holidays.)
Here are the Black Friday titles with a psychedelic/'60s connection:
Love's "Forever Changes" returns with a 45th anniversary vinyl edition from Rhino. Yes, there remains one more angle on this much-marketed psychedelic classic: This time it's a bonus 7-inch single with an unreleased edit of album opener "Alone Again Or." Record Store Day (RSD) exclusive.

Sony Legacy continues the Janis Joplin-Record Store Day connection with a mono mix of "Cheap Thrills" from Big Brother and the Holding Company. This RSD "first release" comes on 180-gram vinyl.
The reissue wizards at Sundazed Music dish up a trio of rareities from Captain Beefheart and His Magic Band via a trio of 7-inch singles. They are "Abba Zaba" b/w "Yellow Brick Road," "Plastic Factory/Where There's a Woman" and "Upon The My-O-My/I Got Love On My Mind." The "Abba Zaba" record comes with a screaming day-glo color picture sleeve. They come from the original Buddha label mono masters, which were recently unearthed, Sundazed says. "Abba Zaba" features Ry Cooder and Taj Mahal.
Beefheart pal Frank Zappa gets a nod with "Why Don'cha Do Me Right" b/w "Big Leg Emma." The exclusive Mothers of Invention single was last released on 7" vinyl in 1967, and is the first plastic waffle to emerge from the massive 2012 Zappa rerelease campaign.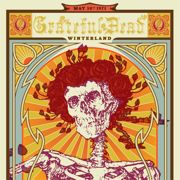 The Dead walk among us on Black Friday with Rhino's debut of "The Grateful Dead: Winterland" on vinyl (from May 1971). It's a Record Store Day exclusive with "all music never before released in any format. … Mastered from original two-track reels."
Eric Burdon, still a road warrior, teams up with Ohio garage rockers the Greenhornes for a first-release EP with four new songs (12-inch vinyl). Based on the preview track "Out of My Mind," the Animals' alpha male is in classic form. Brendan Benson of Readymade Records made it happen.
Gene Clark left the Byrds after creating "Eight Miles High," ironically citing his fear of flying. Clark recorded a solo album for Columbia, with tracks "Echoes" and "I Found You" cherry-picked for a promo single. Leon Russell, Glen Campbell and the Gosdin Brothers provided backing. Sundazed is bringing its re-creation of the never-commercially released single to Record Store Day as a "strictly limited edition" (7-inch vinyl). From the original analogue tapes.
"You Turned My Head Around: Lee Hazlewood Industries, 1967-1970″ collects some of the songwriter-producer's mostly forgotten projects from the psychedelic era. This box of 11 singles (7-inch) singles looks to be massively collectable. Limited to 3,000 hand-numbered sets from Light In the Attic Records.
Record Store Day proper comes in late April. The Black Friday edition started in November 2010.
And here's the semi-annual nod to my closest indie record shop, Freakbeat Records in Sherman Oaks, Calif., where the guys don't look at you funny if you ask for something by the United States of America.