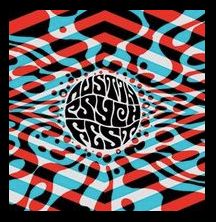 Austin's Psych Fest is in full bloom this year, with its lineup of 58 head-spinning bands hitting the stage starting Friday.
The city's psychedelic music legend Roky Erikson headlines, along with Spectrum (U.K.) and festival mainstays the Black Angels.
Musicians Christian Bland and Alex Maas of Black Angels are producers of the Austin Psych Fest, along with Rob Fitzpatrick and Oswald James (collectively the Reverberation Appreciation Society). Last year's festival attracted about 50 bands. The 2008 version had 10 acts.
"It all stems from our particular aesthetic of choice — psychedelic — visual or sonic art that is unexpected or surreal, something that takes you to another place," Fitzpatrick told the local Community Impact newspaper.
The festival was inspired by the legacy of Erikson and his 13th Floor Elevators of the 1960s. The Black Angels have toured with the eccentric Austin musician, whose latest album has won critical praise.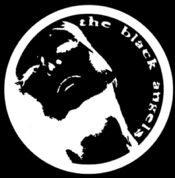 Tickets are $40 a day (Friday, Saturday, Sunday) or $100 for all three days. Seaholm Power Plant is the venue, with two stages running, with performance times staggered a bit. Britain's Spectrum (Peter Kember) headlines Saturday while the Black Angels and Erikson close down the fest's main stage Sunday.
Organizers to fans (via Facebook): "Lets pretend it's 1968 & everyone doesn't have a blog & cam in their pocket, lets watch the bands and not 1000 phones in the air, deal?"
And … the festival has a dash of advice for would-be trippers: "Don't bring anything illegal." (Full schedule below video)
Austin Psych Fest 2011 lineup:
Friday, April 29
Stage 1
6:30: ZaZa
7:30: Beach Fossils
8:30: Night Beats
9:30: Atlas Sound
10:30: Crystal Stilts
11:30: A Place to Bury Strangers
12:30: Omar A Rodriguez
Stage 2
5:30: Christian Bland
6:00: Sky Drops
7:00: Zechs Marquis
8:00: Blue Angel Lounge
9:00: Radio Moscow
10:00: Quarter After
11:00: Shapes Have Fangs
12:00: No Joy
1:00: Tobacco
2:00: This Will Destroy You
Saturday, April 30
Stage 1
2:30: Ghost Box Orchestra
3:30: Woodsman
4:30: Shine Brothers
5:30: Beaches
6:30: Black Ryder
7:30: Sleepy Sun
8:30: Fresh and Onlys
9:30: Crocodiles
10:30: Prefuse 73
11:30: Black Moth Super Rainbow
12:30: Spectrum
Stage 2
2:00: Holy Wave
3:00: Weird Owl
4:00: Vacant Lots
5:00: Cloudland Canyon
6:00: Pontiak
7:00: White Hills
8:00: Lumerians
9:00: Young Prisms
10:00: Indian Jewelry
11:00: Soft Moon
12:00: Lower Heaven
1:00: Bass Drum of Death
2:00: The Meek
Sunday, May 1
Stage 1
3:30: Diamond Center
4:30: Fungi Girls
5:30: Black Hollies
6:30: Dirty Beaches
7:30: Pete International Airport
8:30: The Growlers
9:30: Roky Erickson
10:45: The Black Angels
Stage 2
3:00: Hellfire Social
3:30: Chris Catalena
4:00: Tjutjuna
5:00: ST37
6:00: Daughters of the Sun
7:00: The Cult of Dom Keller
8:00: Wall of Death
9:00: Cold Sun
12:00: My Education/Theta Naught: Sound Mass