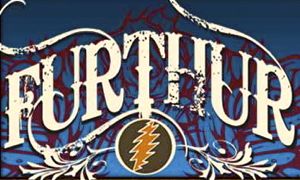 After four years of music making, Furthur is going on "hiatus," at least for most of 2014.
"Furthur's not breaking up; they're simply taking a much-needed break," said a press release on the Furthur web site and Facebook page.
Furthur, led by Grateful Dead veterans Bob Weir and Phil Lesh, has been engaged in "four years of heavy, year-round touring."
The break begins after the four-day Furthur stand in Riviera Maya, Mexico, in mid-January.
Weir and Lesh both have suites of side projects, including Weir's Ratdog band and Phil Lesh & Friends. Lesh's band already has scheduled a dozen shows on the East Coast, beginning on Halloween for four nights at Grateful Dead stronghold the Capitol Theatre in Port Chester, N.Y.
Weir does regular web broadcasts ("Weir Here") from his TRI studios, while Lesh has opened Terrapin Crossroads, a restaurant/bar and music venue in San Rafael, Calif.
Furthur made news at the Capitol Theatre in late April when Weir collapsed onstage, an event blamed on a medication error. The band played on while Weir tried to regain his composure, leading to speculation that none of the musicians was all that surprised to see the guitarist-singer fall out.
The Capitol Theatre collapse was not cited as a factor in the Furthur hiatus, although the band skipped a couple of shows in its wake.
Sirius XM's Grateful Dead Channel has scheduled a Furthur live broadcast for Tuesday, Sept. 24, at 9 p.m. EDT.
Fan speculation on the Grateful Dead spinoff front included some kind of 50th anniversary reunion event in 2015 with drummers Mickey Hart and Bill Kreutzmann. The Dead began playing as the Warlocks in early 1965 and became the Grateful Dead that fall.
The Furthur release pointed out that the Dead took a well-publicized break during the mid-1970s:
The last time the word "hiatus" was used in regards to the Grateful Dead world was in 1974, and we all know how much good that break inspired. They returned a year and a half later, stronger than ever, and for another 20 years.
---
Grateful Dead store
(Getting high on Amazon's supply)