Got live if you want it: Stand by for in-concert recordings by Led Zeppelin, the Beatles, King Crimson, Iron Butterfly, Yes and ELP.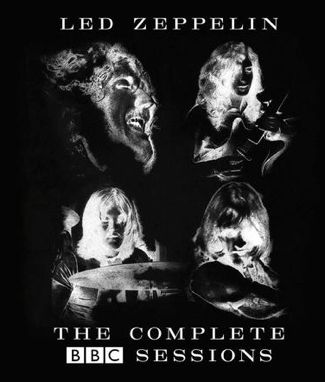 Other key releases for 2017's third quarter include works by Frank Zappa, Gong, the Byrds, the Turtles and Sun Ra.
Led Zeppelin's formative years are celebrated on "The Complete BBC Sessions," the return of a 1997 set being expanded and remastered. The rest of Zeppelin's catalog just enjoyed similar treatment, and guitarist Jimmy Page again supervises the audio on the new set.
The "BBC" collection — spanning 1969 through 1971 — will feature eight unreleased tracks, including several versions of "Communication Breakdown" and "What Is and What Should Never Be." Of particular interest to collectors will be three tracks from the "previously 'lost' session from 1969": "I Can't Quit You Baby," "You Shook Me" and "the only recorded performance" of "Sunshine Woman." Venues include the Paris Theatre.
The live Led Zeppelin set returns Sept. 16 in all major formats. A "super deluxe" box set includes three CDs and five vinyl records, as well as a 48-page book and "high-quality print" of the original album cover. The 180-gram vinyl albums and CDs will be available separately, as well as digital versions at 96kHz/24 bit.
The Beatles played concerts at the Hollywood Bowl the summers of 1964 and 1965. A dozen years later, fans bought up "The Beatles at the Hollywood Bowl," now out of print. Now, keyed to the release of the new documentary movie about the Fabs' touring years, comes "The Beatles: Live at the Hollywood Bowl" — "an entirely new release." The Abbey Road-based team of Giles Martin and Sam Okell remixed and remastered 13 tracks from the original album (first produced by Giles' father, George Martin), as well as four songs never officially released, including a highly regarded "Baby's in Black" from 1965. Audio directly sourced from Capitol Records' 1964-65 three-channel tapes of the concerts.
The CD and digital/streaming releases come Sept. 9, with vinyl to follow Nov. 18. David Fricke does the liner notes. Via Apple/Universal. Gone is the familiar album art with a pair of colorful Bowl tickets; the new cover art hawks Ron Howard's film "The Beatles: Eight Days a Week: The Touring Years," which opens in the U.S. in mid-September.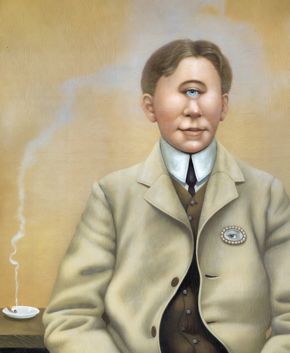 King Crimson's 2015 live adventures are chronicled on "Radical Action to Unseat the Hold of Monkey Mind," a three-CD set plus Bluray. The band's triple-drummer format is captured in "virtual studio album" mode, meaning no audible audience. Recorded on tours of the United Kingdom, Canada and Japan. Bluray has an audio-only option. A limited edition adds a pair of DVDs with complete filmed concert. Video discs have both stereo and 5.1 surround tracks. Look for a postcard of Francesca Sundsten's cyclops cover art (right). Key tracks include crowd favorites "Starless," "21st Century Schizoid Man" and "In the Court of the Crimson King." Via DGM, Sept. 2.
Emerson, Lake and Palmer's catalog is up for a reintroduction on vinyl and on multidisc CD sets. The self-titled debut album (with "Lucky Man"), "Tarkus" and "Pictures at an Exhibition" are first up, on July 29. For many fans, ELP's best and most focused work is to be found on these three albums from the early 1970s. Vinyl is 140 gram per Greg Lake's preference — "in the interests of delivering the best quality audio to our fans." The debut album's two-CD set has Steven Wilson remixes, bonus tracks and alternate takes. "Tarkus'" first side tells the tale of the armadillo-armored tank memorably featured on the cover. The two-CD set includes the Steven Wilson remixes. "Pictures" is a live presentation of Modest Mussorgsky's classical work. The "Pictures" two-CD set brings together the live versions from Newcastle, London and Mar Y Sol. Via BMG. The rerelease campaign comes about a half year after the death of Keith Emerson, the star keyboardist. Update: "Trilogy," "Brain Salad Surgery" and "Welcome Back My Friends to the Show That Never Ends" are set for late September rereleases in similar configurations.
Yes' concept album "Tales From Topographic Oceans" resurfaces July 29 on two vinyl albums, with one lengthy track per side. The 1973 project sprang from singer Jon Anderson's meditations on the book "Autobiography of a Yogi." From Atlantic. "9012 Live: The Solos" (1984/85) returns Aug. 22 via Music on Vinyl.
XTC's late-period psychedelic classic "Skylarking" made some noise a few years ago with news of a "corrected polarity" CD designed to address some long-standing audio problems. Now it's back in a limited double 200-gram edition cut at 45 rpm, complete with "Dear God" and "Mermaid Smiled." "Definitive edition" includes CD and artwork of both album covers. Just out via Ape House. Also a similar 33 rpm version of "English Settlement."
Rhino is a long way from its glory days as a creator of essential 1960s comps, but the bargain U.K. collection "Psychedelia: A 50-Year Trip" rounds up some of the unusual suspects. A few essential but familiar tracks — "Alone Again Or," "In-A-Gadda-Da-Vida" — but mostly deep cuts from acts like Tomorrow, Kevin Ayers, the Electric Prunes and the Move. Rahsaan Roland Kirk even drops by for a freakout. Out mid-July on two CDs (import).
Iron Butterfly devoted side 2 of its 1970 "Live" album to the inevitable "In-A-Gadda-Da-Vida," leaving limited room for its shorter psychedelic dramas. Side 1 kicks off with three great ones, though: "In the Time of Our Lives," "Filled With Fear" and "Soul Experience." Back in print on vinyl Sept. 30 via Friday Music.
The Byrds' psychedelic classics "Eight Miles High" and "5D (Fifth Dimension)" grace side 2 of "Greatest Hits" (1967). Plenty of hits to be found from the original group with Gene Clark and David Crosby. Music on Vinyl, Aug. 1.
The Pretty Things made history with their 1968 rock opera "S.F. Sorrow." The British rockers' fourth album is back on vinyl Aug. 5 via Madfish Records, "remastered from the original analogue tapes."
Gong sounds off on "Rejoice! I'm Dead," with the recently deceased Daevid Allen singing on a pair of tracks. Band veterans Steve Hillage and Didier Malherbe also figure on the 28th coming of Gong, due on CD and vinyl Sept. 16. Also a deluxe two-CD set with bonus tracks and a DVD-A disc with PCM stereo and digital surround mixes.
Prince's psychedelic period puzzled the fans in 1985, with "Around the World in a Day" producing the first signs of the superstar's declining sales. It's one of the Minneapolis maestro's best, opening with the crisp but spacey one-two combo of the title track and "Paisley Park." And the hit "Raspberry Beret." Due Sept. 6 on Warner Bros. vinyl. Also, the soundtrack album "Parade" (Aug. 23) with the psychedelic epic "Mountains."
The Turtles finally reward their hardy band of fans with two completist CD packages. Howard Kaylan and Mark Volman supervised the making of "The Complete Original Album Collection" (six CDs) — the first three albums presented in both mono and stereo — while "All the Singles" (two CDs) rounds up the hits and B-sides. Bonus tracks aplenty. Bill Inglot oversaw the audio. On the Turtles' label FloEdCo. Out Aug. 19.
Duane Allman came in for a major retrospective with 2013's "Skydog" CD set. It's headed for vinyl Sept. 9, via Rounder. Stand by for 14 discs, with the late guitar god playing with the Grateful Dead ("Sugar Magnolia"), Delaney & Bonnie, King Curtis, Boz Scaggs and of course his own band of Brothers.
Frank Zappa's "Hot Rats" found the bandleader moving toward a fusion of rock and jazz, blowing minds from second 1 with the instrumental anthem "Peaches En Regalia." With Captain Beefheart. The psychedelic cover art continues to creep out unwary record shoppers. On 180-gram vinyl via the Zappa family label. Aug. 26.
Sun Ra expounded on his intergalactic philosophies as hero of the 1974 feature film "Space Is the Place," in which he arrives from outer space to save the black race before Earth explodes. Sure to be a collector's item is the limited (500 copies) colored vinyl release of the soundtrack, spread across three sides. Coming in July via Sutro Park. TBA is Ra's "The Space Age Is Here to Stay" on colored vinyl.

More Ra: Sundazed has a trio of Sun Ra EPs in the mix for September. The A-sides are popular anthems: "Rocket Number Nine" (1960), "The Lady With the Golden Stockings" and "Nuclear War." B-sides include "Love in Outer Space." EPs come on red, gold and green vinyl. Street date Sept. 16.
Charles Lloyd served as a jazz ambassador to the California hippie scene, although John Coltrane and, later, Miles Davis would seem better fits. 1967's "Love-In" caught Lloyd, pianist Keith Jarrett and company in action at the Fillmore Auditorium. The year before, however, saw the more impressive "Forest Flower" from the 1966 Monterey Jazz Festival. Speaker's Corner (Atlantic) revives the Monterey album on vinyl this July.
The Grateful Dead skedded "Dave's Picks Volume 19: Honolulu, HI, January 23, 1970" for Aug. 1, but the set already sold out, alas. Same fate for "Dave's Picks Volume 18," from San Francisco's Orpheum Theatre in 1976, which just shipped.
Also of interest: Curved Air's live "Tapestry of Propositions" on Aug. 12 (CD, import); Hawkwind's 1990 "Space Bandits" on Aug. 5 (CD, import) and "The Charisma Years: 1976-1979" on Sept. 30 (four-CD set, import); Blood, Sweat & Tears' just-out "Child Is Father to the Man" (Music on Vinyl); Colosseum's 1971 "Live" on Aug. 5 (double CD, import); Miles Davis' "Amandla" on Aug. 5 (vinyl, Rhino); "Leon Russell and the Shelter People" on Aug. 26 (SACD, Mobile Fidelity); and Steve Reich's "Drumming" on Sept. 9 (three CDs, Deutsche Grammophon).
Chris Wood update: The "Evening Blue" box set now has an Oct. 21 release date. Stay tuned.
From the cavernous recesses of TBA, we have Jefferson Airplane's "Surrelistic Pillow" and "Volunteers" (SACD, Mobile Fidelity) and "Thirty Seconds Over Winterland" (vinyl, Red Label); the Electric Prunes' "Stockholm '67" (vinyl, Sutro Park); the Zombies' "BBC Sessions" (vinyl, Varese Sarabande); and Frank Zappa's "Puttin' on the Ritz" and "The Muffin Man Goes to College," both titles with two volumes (Let Them Eat Vinyl); and the Thirteenth Floor Elevators' "Easter Everywhere" in mono & stereo on vinyl (Snapper)
Also TBA (all SACDs, Mobile Fidelity): Janis Joplin's "Pearl"; Big Brother & the Holding Company's "Cheap Thrills"; and Miles Davis' "Miles in the Sky" and "A Tribute to Jack Johnson."
Note: Release dates for vinyl and SACD titles remain fluid until they actually ship. This record roundup will be updated through the quarter. SACDs are all hybrids unless specified otherwise; they work on a CD player not offering advanced resolution.