Bless those who feed our heads with the gift of music. From killer box sets … to silver-shiny audiophile treasures … to festive-colored vinyl — music makes for some serious holiday cheer.
Here are a few recent releases that can't miss with fans of 1960s psychedelic music: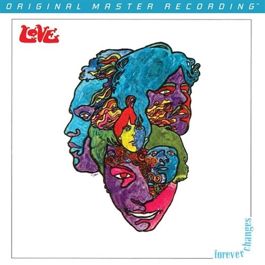 Love's "Forever Changes" on SACD: Mobile Fidelity continues to marry late-1960s goodness and audiophile excellence. Just out on hybrid SACD is "Forever Changes," considered by many the peak album of the psychedelic era. Mobile Fidelity last year rereleased the Arthur Lee band's second album, "Da Capo," on SACD, which like "Forever Changes" is "from the original master tapes." While "Forever Changes" has seen many careful reissues over the years, this appears to be the first as a (hybrid) SACD. (No extra tracks. Hybrids have a CD track for those without SACD hardware.)
The Grateful Dead's "Workingman's Dead" & "American Beauty" on SACD: Another highly anticipated pair of titles from Mobile Fidelity, in "numbered limited editions." The Dead had run ragged the psychedelic zeitgeist come 1970, and set off for the nexus of folk, country rock and bluegrass. Two hippie Americana masterpieces, beautifully recorded and beloved even by those who find the Dead to be a bunch of stiffs.
The Moody Blues' "The Polydor Years: 1986-1992" box set: Six CDs and two DVDs track the latter period of the English art rockers. This new set follows the exhaustive "Timeless Flight: The Voyage Continues" (11 CDs), which contains the lush psychedelics of their 1960s and 1970s output. "Polydor Years" offers expanded and remastered takes on the albums "The Other Side of Life," "Sur la Mer" and "Keys to the Kingdom," plus live and unreleased material.
King Crimson's "Starless" box set: Revisit the prog-psychedelic glory days of the band's mid-1970s lineup with these live chronicles. Twenty-seven discs in all, including 19 soundboard CDs, two multiformat DVD-As and a pair of Blu-rays. "Limited to a single pressing run." (BTW, King Crimson's magnificent downtown L.A. shows of this past October debut on CD next month.)
"The Beatles in Mono," on vinyl: It's back to mono, again, for the Fabs. This time around we have 14 records, cut onto 180-gram vinyl — the weight of choice for most audiophile releases these days. They're pressed in Germany. Covers are full size, with sleeve artwork "identical to the (U.K.) originals." The box set, apparently limited in number, includes a large-format 108-page hardbound book. Read more about "The Beatles in Mono."
John Lennon solo albums on SHM-SACD: Japanese import versions of "Plastic Ono Band," "Imagine," "Walls and Bridges" and the rest presented in the pure SACD format. Important note: Not hybrid SACDs, meaning an SACD-ready machine is needed to play these discs. Due in late December from Universal.
Blood, Sweat & Tears' "Child Is Father to the Man" on SACD: Rave reviews for the audio as mixed for 5.1 by bandleader Al Kooper. No collection of underground rock is complete without this horn-driven masterpiece of 1968. Mostly blue-eyed soul, but the psychedelic vibes of the day run throughout loosey-goosey through these tracks. Rereleased by Sony several times over the decades as an audiophile item. From Audio Fidelity.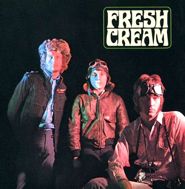 "Cream 1966-1972" on vinyl: Universal's refresh of the Cream catalog continues with a box set containing all of the original supergroup's albums on vinyl. "Cream 1966-1972" promises "exact reproductions" of the English band's albums with the recordings on 180 gram vinyl. (No bonus tracks or "I Feel Free.") Read more about "Cream 1966-1972."
Yes' "Relayer" expanded: A 5.1 remix from Steve Wilson highlights this celebration of Yes' fall 1974 studio album. Set includes Blu-ray and a CD with a new stereo mix. Various audio treatments, including old-school "needle drops." Jon Anderson, Steve Howe, Chris Squire and Co. unleash the 22-minute "Gates of Delirium" plus two other tracks. Third in a series of Yes albums reimagined by prog uber-fan Wilson.
"The Velvet Underground: Super Deluxe" box set: The band's self-titled third album gets an exhaustive re-examination with a six-CD set. The Polydor/Universal box includes a remastered stereo mix, the original 1969 "closet mix," a promotional mono mix, a "version of the (band's) never-to-be-released fourth album," and two discs of live material from the Matrix club (San Francisco) in November 1969. Best known songs from the original "The Velvet Underground" LP are "Candy Says" and "Pale Blue Eyes." Also single- and double-CD versions.