Tom Rapp of the 1960s psychedelic folk act Pearls Before Swine has died. He was 70.
While Pearls Before Swine began as a band — releasing the classic psych-folk album "One Nation Underground" — the name evolved into a handle for singer-songwriter Rapp's projects.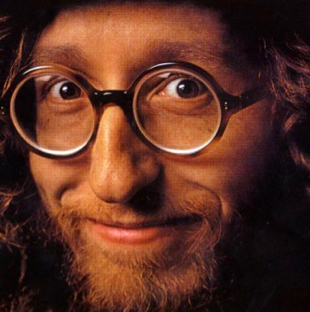 Rapp's early influences included Bob Dylan and, especially, the raggedy underground folk act the Fugs.
Pearls Before Swine pitched the Fugs' label, ESP-Disk, via an early demo and succeeded in getting a record deal, albeit one that paid pretty much nothing. The Florida band traveled to New York in 1967 and began recording.
"One Nation Underground," an early exercise in psychedelic folk tinged with garage rock, found success partly because of its creepy-crawly cover art taken from the hell panel of Hieronymus Bosch's "The Garden of Earthly Delights." The early albums did not show photos of the Florida-based band, adding a touch of mystery to their early marketing, such as it was.
The debut album was a rare success for the indie label ESP, which advised its artists that record distribution was being handled by the mob. It sold almost a quarter-million copies over time. Crawdaddy magazine called the album "an essential part of the hippie soundtrack in the summer of '67."
"One Nation Underground" has proved durable, with numerous reissues (of varying quality) over the decades, including a 50th anniversary restoration on vinyl and CD (Drag City label).
The second album, "Balaklava," was an antiwar-themed work dedicated to deserter Private Eddie Slovik. It too found success for ESP — but next to no money flowed to the young musicians.
Rapp moved to Reprise Records in 1969, essentially a solo act but still using the Pearls Before Swine handle. He was sometimes accompanied on vocals by his Dutch wife of the time. He recorded five albums for the L.A. label, mostly in the singer-songwriter vein, including the masterful "The Use of Ashes."
Rapp's songs were literate; his voice reedy but powerful. He said his high school poetry studies were a major influence on the early recordings.
In "The Jeweler" (1970) he paints a Joycean portrait:
The jeweler has a shop
On the corner of the boulevard.
In the night, in small spectacles, he polishes old coins
He uses spit and cloth and ashes
He makes them shine with ashes
He knows the use of ashes
He worships God with ashes …
Lyricist Bernie Taupin cheerfully admitted copping the idea behind Rapp's Space Coast-inspired "Rocket Man" for the Elton John hit of the same name. Again, Rapp failed to profit.
Rapp finished his musical career with Blue Thumb Records, releasing several albums under his own name. In the mid-1970s, he quit the music business and ended up selling popcorn at a movie theater.
In the mid-1980s he graduated from law school and began a career as a civil rights attorney in Philadelphia, targeting corporate evil-doing. He would play occasional gigs and released a solo album, "A Journal of the Plague Year," in 1999.
Rapp's underground cred held up over the decades; his work was compiled in various configurations during the CD era. The Rapp tribute project "For the Dead in Space" featured alternative music acts, including Bevis Frond and Thurston Moore, performing Rapp songs across three volumes.
"They call me a psychedelic godfather," Rapp told NPR early in the new century. This he credited to not dying.
Rapp grew up in Minnesota, where he apparently participated in a talent contest with a young Bob Zimmerman (Dylan). His family moved to Melbourne, Fla., where he formed Pearls Before Swine with some high school buddies.
Tom Rapp reportedly died in a hospice in Melbourne on Feb. 11.
> More reading: "The Lawyer's Song" (Washington Post profile)