The golden road continues to woo Dead & Company.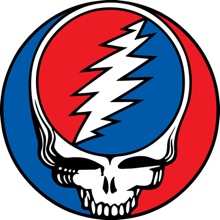 The Grateful Dead spinoff band announced a 15-concert extension of its 2017 touring activity, beginning with a two-night stand at Madison Square Garden in New York.
Other major cities include Boston, Atlanta, Detroit, Dallas and New Orleans.
And more tour stops are set for Austin, Philadelphia, Orlando, Fort Lauderdale and Washington, D.C.
Meanwhile, King Crimson's big band returns to the road, with a 22-date fall adventure that stretches from Austin on Oct. 19 to Milwaukee on Nov. 26. Other major ports of call include Dallas, Atlanta, Philadelphia, Boston, New York and Cleveland.
King Crimson spent June and July on the road with its rapturously received "Radical Action" concerts featuring a trio of stage-front drummers.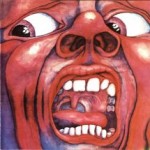 Tickets for Dead & Company go on sale Sept. 16 with presales starting four days earlier, including one for American Express card holders. (Florida sales begin Sept. 19.) The tour starts the nights of Nov. 12 and 14 in New York, and wraps Dec. 8 in South Florida.
Dead & Company features Grateful Dead veterans Bob Weir, Bill Kreutzmann and Mickey Hart. Singer-guitarist John Mayer is front and center in the band, with backing of Oteil Burbridge (the Allman Brothers) and Jeff Chimenti (Weir's RatDog).
Set lists will be familiar to Grateful Dead fans, with typical shows including favorites such as "Bertha," "Me and My Uncle," "Dark Star," "St. Stephen," "Drums / Space" and "The Wheel." (Dead & Company has not released any original material.)
The band also is set for three shows at the Barceló Maya resort on the Riviera Maya in Mexico come mid-February.
Dead & Company has grossed more than $27 million this year, according to Pollstar.
For dates and venues, view the Dead & Company tour dates on the band's web site.
For King Crimson tour dates and venues, see bandleader Robert Fripp's DGM Live web site.