The Jimi Hendrix family has renewed its licensing deal with Sony Music Entertainment.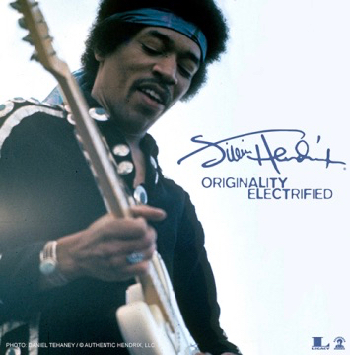 The partnership dates back to 2009 and covers the "ongoing curation" and output of the late guitarist's catalog and archives.
Legacy Recordings, SME's catalog division, and Experience Hendrix LLC have released a steady stream of albums drawn from Hendrix's unreleased recordings and live work. They include "Valleys of Neptune" (2010), the box set "West Coast Seattle Boy" (2013), "People, Hell and Angels" (2013) and "Machine Gun: The Fillmore East First Show 12/31/69" (2016).
The releases, though not without attendant controversy, brought order to what had been a crazy quilt of albums released in the decades after the musician's death.
"Sony, through Legacy Recordings, has proven their dedication to preserving Jimi's life work with integrity," said his sister, Janie Hendrix, CEO and president of Experience Hendrix. "We are comfortable with our partnership and excited about the future of Jimi's catalog."
Dagger Records, Experience Hendrix's "official bootleg" unit, now in its 19th year, "will continue to offer recordings of great historical significance for deep Jimi Hendrix fans," the companies said in announcing the Hendrix licensing renewal, first reported by Variety.
Adam Block, president of Legacy Recordings, called Hendrix "among the most profoundly influential and important artists in the history of recorded music."
Block said "Jimi Hendrix altered the DNA of popular music and the effects of his presence can still be felt in the recordings he left behind."
Recent video projects include "Jimi Hendrix Experience: Electric Church," a chronicle of his late-night show at the second Atlanta Pop Festival, and the Emmy Award-winning PBS "American Masters" documentary "Jimi Hendrix: Hear My Train A-Comin'"
Next up on Legacy vinyl is the double-album version of "Experience Hendrix: The Best Of Jimi Hendrix." The Sept. 8 release (previously on CD) stretches from "Purple Haze" to "Star Spangled Banner."
Experience Hendrix said the Sony extension "will provide additional support" for the Jimi Hendrix Park Foundation. The Jimi Hendrix Park in Seattle opened June 17.
Experience Hendrix was founded by Al Hendrix, Jimi's father, in 1995. It has been actively and aggressively managed since then by family members.