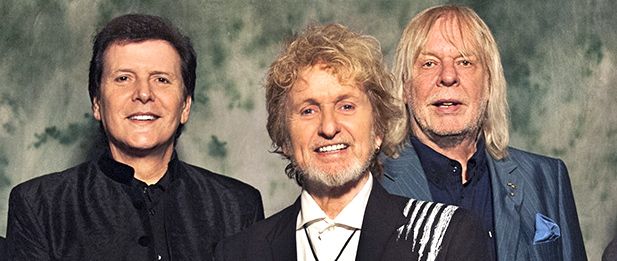 Yes, it's a battle of the bands.
In a situation that brings to mind casino-touring oldie acts, dueling versions of prog rockers Yes will be hitting the road in North America this summer and fall.
The simmering dispute came to a boil in recent days as the ARW group — Jon Anderson, Trevor Rabin and Rick Wakeman — announced that they would adopt the classic-rock name of Yes for the U.S. tour.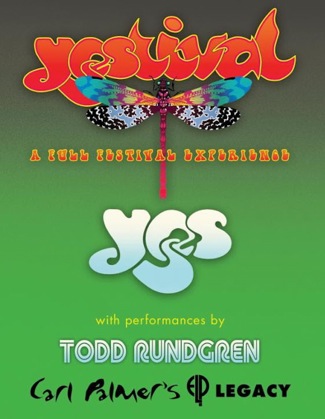 The official name, however, is Yes Featuring Jon Anderson, Trevor Rabin, Rick Wakeman.
That news no doubt isn't going down well in the other Yes camp, the group headed by guitarist Steve Howe.
The official "Yes" statement says: "While Jon Anderson has rights to use the name as one of the co-owners of the trademark, Yes' position is that every effort should be made by promoters, ticket agencies and all involved to respect Yes' magnificent and loyal fanbase and minimize confusion regarding the use of Yes Featuring Anderson, Rabin, Wakeman."
Howe's band announced a splashy U.S. tour of its own, with support from Todd Rundgren and Carl Palmer's ELO Legacy. Those "Yestival" dates will feature a greatest-hits format from Yes' catalog up until the early '90s. It begins in early August on the East Coast.
News of the dual-Yes touring came days after the original band and its assorted alumni were inducted into the Rock and Roll Hall of Fame.
A few notes on the players in prog's long-running soap opera:
Vocalist Anderson is a co-founder of Yes and singer of their prog classics. Keyboardist Wakeman, like Anderson, has done a handful of stints with the group over the decades, dating back to the 1970s. He is one of Yes' biggest stars. Guitarist Rabin is associated with the radio-friendly "90125" era of the 1980s.
Guitarist Howe has in his corner longtime Yes drummer Alan White. Both date back to Yes' prog heyday of the 1970s. The Howe outfit's vocalist is Jon Davison, who joined in 2012. Co-founder Chris Squire played with that band until his death two years ago.
The Anderson-led Yes tour begins in late August in Central California and continues through October.
"It's very simple: The fans want it, we want it and it's our right to use the name," Anderson said in an April 10 press release. "Yes music is in our DNA."
That band went by ARW on its European touring, but the Yes brand began creeping into its promotion. The band's web site has been changed to "Yes Featuring" but is absent the Roger Dean logo graphics that apparently rest with the other camp.
Yes Featuring … plans an album of new material in 2018 and a DVD taken from its overseas touring.
Yestival dates promise "a full festival experience." Supporting act Rundgren is best known in prog terms for his pioneering work with the 1970s' Utopia and the album "A Wizard, a True Star." Drummer Carl Palmer is the sole survivor of Emerson, Lake & Palmer, another classic prog act. Palmer also played with the psychedelic band the Crazy World of Arthur Brown and Asia.
Yes first unveiled the Yestival concept in 2013, with Palmer also in support.