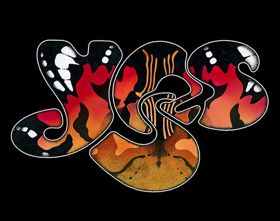 Prog rock greats Yes, electronic pioneers Kraftwerk, magic carpet merchants Steppenwolf and Brit oracles the Zombies have been short-listed for 2017 entry into the Rock and Roll Hall of Fame.
Other rock acts of note include Electric Light Orchestra, MC5, Jane's Addiction and Pearl Jam.
Update: Yes finally made it into the Rock Hall, as well as Electric Light Orchestra and Pearl Jam. Other inductees for the 2017 ceremony are Journey, Tupac Shakur, Journey and Joan Baez. /update
Yes' exclusion from the Rock Hall has long been a sore spot with fans of prog — its "Close to the Edge" is widely considered the top album in the genre. The band's many members over the decades include Rick Wakeman, Jon Anderson, Bill Bruford and Steve Howe. Yes continues to tour, although the classic lineups are long gone. Yes has seen multiple nominations to the Rock Hall, but remains a contender — and a heavy favorite for next year.
Kraftwerk
"was a part of a new wave of musicians in Germany collectively referred to as Kosimsche Musik (cosmic music) who explored the intersection of rock and roll and the avant-garde," the Rock Hall said in its nomination. Longtime leaders of the electronic music group were Ralf Hütter and Florian Schneider, with Hütter still fronting the hugely influential Kraftwerk on its tours.
Steppenwolf retained its psychedelic cred while making repeated runs at the top of the charts in the 1960s. The California band's hits included "Born to Be Wild," "Magic Carpet Ride" and "The Pusher." Steppenwolf was the first band of its "time and stature to explicitly address the perils of hard-drug use," the Rock Hall noted. (This is the first Rock Hall nomination for the band.) A modern-day version of Steppenwolf continues to back up singer John Kay.
The Zombies found their greatest fame as the band was breaking up. The British band's second and final album, "Odessey And Oracle," proved an enduring part of the psychedelic era. Rod Argent and Colin Blunstone's hits with the Zombies include "Time of the Season" and "She's Not There." The band, part of the original British Invasion, continues to tour under direction of its two leaders.
Also up for induction into the Rock & Roll Hall of Fame in 2017:
Bad Brains, Chaka Khan, Chic, Depeche Mode, Journey, Janet Jackson, Joan Baez, Joe Tex, the Cars and Tupac Shakur.
Fans get a vote again next year, online through Dec. 5.