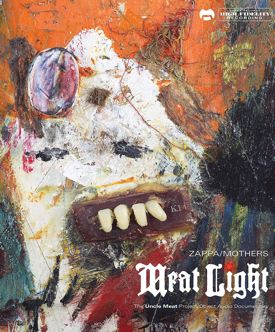 Classics from King Crimson, Frank Zappa and Santana rule the list of psychedelic music rereleases for 2016's final quarter.
Other key artists unwrapping product for the holiday season include the Doors, the Beatles, John Lennon & Yoko Ono, Pink Floyd, Funkadelic and Yes.
King Crimson delivers another floor-buckler with the massive "On (and Off) the Road" set — 11 CDs, three DVD-A's, three Bluray audio discs and a pair of DVDs. "A complete overview of the enduringly popular 1980s incarnation of King Crimson." Set revolves around the albums "Discipline," "Beat," "Three of a Perfect Pair," which appear in several forms, including new Steven Wilson and Robert Fripp stereo mixes and 5.1 surround. Live tracks, outtakes, studio chatter, memorabilia, etc. Streeting for about $150. Also available, 40th anniversary releases of "Three of a Perfect Pair" and "Beat" (one CD, one DVD-A). From DGM, Oct. 14. And "The Elements of King Crimson: 2016" tour box, Nov. 4 (two CDs).
Frank Zappa's "We're Only in it for the Money" remains the great psychedelic comedy record — and one of the great psychedelic records, period. The reality show that is the Zappa family brings out the unmolested 1968 mix of the Mothers of Invention album on vinyl come Nov. 11. The majestic mess that was "Uncle Meat" returns as a "three-CD project/object audio documentary" complete with the original 1969 vinyl mix (restored and remastered). Nov. 4. Also due: "Lumpy Gravy" ("from a pristine 1968 analog safety tape") and "Weasels Ripped My Flesh." The Zappa label rereleased "Hot Rats" on vinyl at the end of summer.
Santana's "Lotus," neglected for decades but newly embraced, gets another loving revival, this time on SACD from Audio Fidelity. Made in 1973, "Lotus" captures the "Welcome"/"Caravanserai" band in its jazz-rock-fusion glory, performing in Osaka, Japan. Some critics consider Santana's "Lotus" among the best live recordings made in the rock era. Due Nov. 25. Also: Mobile Fidelity has an "Abraxas" box set at 45 rpm marked as TBA and "extremely limited."
The Beatles faithfully fed the holiday pipeline over the decades, and 2016 is no exception. The 17-track "The Beatles: Live at the Hollywood Bowl" debuts on vinyl Nov. 11. The Abbey Road-based team of Giles Martin and Sam Okell remixed and remastered 13 tracks from the original album (first produced by Giles' father, George Martin), as well as four songs never officially released, including a highly regarded "Baby's in Black" from 1965. Audio directly sourced from Capitol Records' 1964-65 three-channel tapes. The next week brings the Bluray of Ron Howard's film "Eight Days a Week: The Touring Years." A hundred minutes of extras on disc 2 (sorry, no complete Shea Stadium). Via Apple (Universal).
John Lennon's controversial electronic music made with new love Yoko Ono baffled Beatles fans back in the late '60s, but they've proved more accessible these days. Sort of. Welcome back "Two Virgins" (the one with the nude cover) and "Life With the Lions." They're being rereleased on vinyl via Secretly Canadian and Chimera Music on Nov. 11. Part of a revival of Yoko Ono's "essential musical output" from 1968 to 1985. Also: "Yoko Ono/Plastic Ono Band" with four bonus tracks.
Pink Floyd's early years get a head-spinningly comprehensive look in November. The 27-disc box set includes more than 11 hours of audio and 14 hours of video/AV. "The Early Years: 1965-1972" packs in 10 CDs, eight Blurays, nine DVDs, five 7-inch singles on vinyl. Expect to pay as much as $600 for the expansive box set. Also planned for Nov. 11 is a double-CD set of highlights dubbed "Cre/ation."
Pink Floyd, continued: 1973's "The Dark Side of the Moon" (Nov. 4), 1975's "Wish You Were Here" (Oct. 14) and 1977's "Animals" (Nov. 18) return on vinyl mastered by James Guthrie, Joel Plante and Bernie Grundman. Part of the catalog's vinyl rerelease campaign via EMI (import).
Yes' concept album "Tales From Topographic Oceans" resurfaces Oct. 7 in a deluxe edition featuring remasters by Steven Wilson. Three CDs and a Bluray. Wilson did the 5.1 tracks as well as a new stereo mix. CDs offer "a complete alternate album" as well as various "audio curious." The 1973 project sprang from singer Jon Anderson's meditations on the book "Autobiography of a Yogi." Also two CDs/two DVDs. From Panegyric (import). Atlantic has a recent rerelease of the original album on double-disc vinyl, one track per side.
Jimi Hendrix and his Band of Gypsys worked up a medley of "Little Drummer Boy," "Silent Night" and "Auld Lang Syne" for their famed Fillmore gig. The rehearsal recording comes to life via Music on Vinyl's "exclusive and obscure" 10-incher, "Merry Christmas and a Happy New Year." Also included, "Three Little Bears." Out Oct. 31. Limited to 1,500 copies. Just out: "Machine Gun: The Fillmore East First Show 12/31/69."
The Doors come young and raw on "London Fog 1966," an audience (reel to reel) tape packaged for release by Elektra. Box set has two 10-inch vinyl discs and a CD that duplicates content. Key tracks played in the Sunset Strip club include "Strange Days" and "You Make Me Real." Dec. 9.
The Grateful Dead's final "Dave's Pick" for 2016 is "Boulder, CO, December 9, 1981." Key tracks include "Friend of the Devil," "Cassidy" and "Satisfaction." The three-CD set is "mastered to HDCD specs," as usual. Nov. 1.
Mike Bloomfield and Al Kooper came up from the underground with their "Live Adventures," following up on the studio hit "Super Session." Four sides recorded at the Fillmore West with the heaviness provided by "Her Holy Modal Highness" and "Dear Mr. Fantasy." Carlos Santana and Elvin Bishop show up to jam. Out Oct. 17 via Music on Vinyl.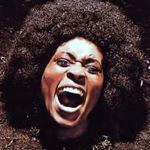 Funkadelic wisely devoted the opening 10 minutes of its 1971 "Maggot Brain" album to the blistering title track, a psychedelic instrumental by the guitar great Eddie Hazel. "A cosmic song," bandleader George Clinton intones — and one of this web site's top psychedelic tracks. A funked-up Clinton album follows Hazel's warped dissertation, and you can enjoy it all via a new rerelease on "chocofunkalatte vinyl." Also due Oct. 13 from 4 Men With Beards: 1975's semi-nasty "Let's Take It to the Stage" (also with Hazel) on colored vinyl.
Jethro Tull's classic sophomore effort "Stand Up" returns in "the Elevated Edition," complete with new stereo remixes by Steven Wilson. The psychedelic era's echoes nudge "A New Day Yesterday" and "Look Into the Sun." Two CDs and a DVD. Live tracks from the Stockholm Konserthuset (1969), radio spots, surround audio, BBC sessions, etc. Parlophone, Nov. 18.
The Beach Boys embraced and redefined early psychedelic music with the Theremin-drenched "Good Vibrations." Five variations on the Brian Wilson-Mike Love classic can be found on the Capitol's 50th Anniversary vinyl edition, out Oct. 7. Track 6 is the 1996 remaster of "Let's Go Away for Awhile."
Atomic Rooster took flight with keyboardist Vincent Crane and drummer Carl Palmer, who teamed up for this one album after the Crazy World of Arthur Brown crashed and burned. Crane wrote and sang most of the tracks; the notable exception a solemn John Mayall cover, "Broken Wings." Oct. 10 via Music on Vinyl.
Emerson, Lake & Palmer rereleases continue with the vinyl "Trilogy" on Oct. 21. With Greg Lake's exquisite "From the Beginning" and Keith Emerson's frenetic cover of Aaron Copeland's "Hoedown." From 1972. CD set just out. Via BMG. Also out: "Brain Salad Surgery" and "Welcome Back My Friends …"
Chris Wood found fame with Traffic and continued his career up until his death in 1983. He recorded a solo album, never released and thought lost. The box set "Evening Blue" includes a vinyl pressing of the solo album as well as four CDs. Includes work with Traffic and collaborators such as Shawn Phillips, John Martyn and Dr. John. Includes 200-page hardback book. Limited to 1,000 copies. "Over four years in development." First edition to be released Oct. 21 via Hidden Masters. Previously delayed.
Dead Can Dance trots out the live set "Toward the Within" (two discs) and a remastered "Within the Realms of a Dying Sun" on Nov. 11. "Toward the Within" featured a dozen new songs and was recorded in 1993 in Santa Monica. On 1987's studio "Dying Sun," group leaders Brendan Perry and Lisa Gerrard were featured on a side each. Also, "Garden of the Arcane Delights" and "Peel Sessions" paired on a double-disc set. On vinyl via 4AD. "Into the Labyrinth" was recently rereleased.
Iron Butterfly devoted side 2 of its 1970 "Live" album to the inevitable "In-A-Gadda-Da-Vida," leaving limited room for its shorter psychedelic dramas. Side 1 kicks off with three great ones, though: "In the Time of Our Lives," "Filled With Fear" and "Soul Experience." Back in print and just out on vinyl via Friday Music.
Curiosities From the San Francisco Underground: 1965-1971: Nine-CD box set collects the first three volumes of this eclectic set taken from Bay Area FM broadcasts. Grateful Dead, Youngbloods, It's a Beautiful Day, Joy of Cooking, Glass Harp, etc. For collectors; uneven sound quality noted. Nov. 25 via Shady Grove (import).
Kate Bush returned to the stage in London in 2014, miraculously. The audio artifact arrives in "Before the Dawn" (three-CD set and four-LP set). Nov. 25 (import) or Dec. 2 via Concord Records.
Kula Shaker's debut album, "K," returns on vinyl Nov. 11. Crispian Mills' psychedelic influences are in your face on "Grateful When You're Dead / Jerry Was There." The 1996 album was an immediate sensation in Britain; a dud in the U.S. (BMG)
Also of interest: "Curved Space"/"Infinity" by Curved Air; "Tale Spinnin'" by Weather Report on SACD (Audio Fidelity, just out); "Philosophy of the World" by the Shaggs on vinyl (Light in the Attic, just out); "Back Door Men" by the Shadows of Knight (Music on Vinyl, Oct. 10); "Timeless" by John Abercrombie, Jan Hammer and Jack DeJohnette on vinyl (ECM, Oct. 14); "Valentyne Suite" by Colosseum (Music on Vinyl, Oct. 17); "Blue Mountain" by Bob Weir (Legacy, just out); and "Rewired" (live) by the Electric Prunes on CD/DVD with 5.1 mix (import, Nov. 4).
Also, "No Earthly Connection" by Rick Wakeman on double-CD and vinyl sets (import, Nov. 11); "Sign O the Times" by Prince on vinyl (Warner Bros., Oct. 21); "The Rolling Stones in Mono" vinyl box set (Abkco, just out); "Sweetheart of the Rodeo" by the Byrds on vinyl (Friday Music, Dec. 2); "The Deaner Album" by the Dean Ween Group (ATO Records, Oct. 21); and "Sorceress" by Opeth on vinyl (breast cancer benefit on Nuclear Blast, just out); and "The Last Waltz" by the Band, various configurations (Rhino, Nov. 11 and Dec. 9 for collector's).
TBA: From the badlands the locals fear to call "Será Anunciado" we offer … Jefferson Airplane's "Surrealistic Pillow" in mono and "Volunteers" in stereo (SACD, Mobile Fidelity) and "Thirty Seconds Over Winterland" (vinyl, Red Label); the Zombies' "BBC Sessions" (vinyl, Varese Sarabande); XTC's "Skylarking" at 45 rpm (with CD, Panegyric); and Frank Zappa's "Puttin' on the Ritz" and "The Muffin Man Goes to College," both titles with two volumes (Let Them Eat Vinyl).
Also TBA (all SACDs, Mobile Fidelity): Janis Joplin's "Pearl"; Big Brother & the Holding Company's "Cheap Thrills"; and Miles Davis' "Miles in the Sky" and "A Tribute to Jack Johnson."
Note: Release dates for vinyl and SACD titles remain fluid until they actually ship. This record roundup will be updated through the quarter. SACDs are all hybrids unless specified otherwise; they work on a CD player not offering advanced resolution.