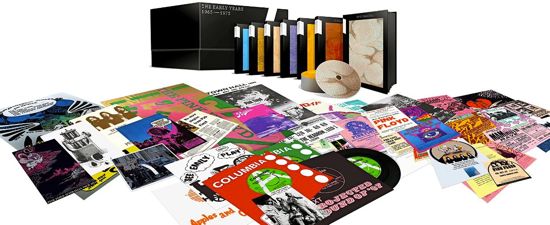 A head-spinningly comprehensive look at Pink Floyd's early years is due in November. The 27-disc box set includes more than 11 hours of audio and 14 hours of video/AV.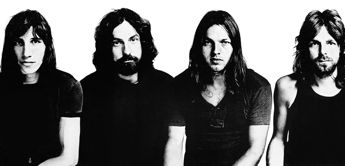 "The Early Years: 1965-1972" packs in 10 CDs, eight Blurays, nine DVDs, five 7-inch singles on vinyl.
Expect to pay more than $600 for the exhaustive box set, although prices of large sets do tend to drop somewhat leading up to release.
Also planned for Nov. 11 is a double-CD set of highlights dubbed "Cre/ation."
Pink Floyd, which appears to be done as a band, also is engaged in a major reissue of its catalog on vinyl.
The "Early Years: 1965-1972" box set material is separated into seven volumes, six of which will hit the market individually next year. The bonus "Contin/uation" CD/DVD/Blu-ray disc package is to remain exclusive to the box set.
Pink Floyd's film work is highlighted, with the movies "More" and "La Vallée (Obscured By Clouds)" included in their entirety, as well as a "Live at Pompeii" with a new 5.1 audio mix. "Zabriskie Point" tracks are updated on CD.
The individual book-style volumes with their highlights are:
1965-1967 Cambridge St/ation — two CDs, one DVD and one Bluray: The Syd Barrett era, with Barrett's unreleased tracks "Vegetable Man" and "In the Beechwoods." Proposed tracks for John Latham art film. Also, pre-EMI demos, singles, BBC sessions and TV performances.
1968 Germin/ation — one CD, one DVD, one Bluray: Non-album singles including "Careful With That Axe, Eugene"; tracks from Capitol Records; two BBC sessions. "Point Me at the Sky" video promo. European performances.
1969 Dramatis/ation — two CDs, one DVD and one Bluray: Centers around conceptual live production of "The Man" and "The Journey." Bonus tracks from the "More" soundtrack and early version of "Embryo." Rehearsal and live performance footage.
1970 Devi/ation — two CDs, two DVDs and one Bluray: Remixed and updated versions of unreleased "Zabriskie Point" soundtrack material. "Atom Heart Mother" album in Quad (DVD) and in performance for the BBC. Video of KQED "Hour With Pink Floyd" performance.
1971 Reverber/ation — one CD, one DVD, one Bluray: Working track for "Echoes." Quad mix of "Echoes." BBC session. Live performances with ballet company in France.
1972 Obfusc/ation — one CD, one DVD, one Bluray: New stereo remix of "Obscured By Clouds." "Live At Pompeii" film with new 5.1 audio. More ballet in France.
Continu/ation (bonus) — one CD, two DVDs and two Blurays: Early BBC radio sessions; live soundtrack to NASA moon landing. Films "The Committee," "More" and "La Valle (Obscured By Clouds)."
(Descriptions of content are partial. View full track listings on PDF.)
The vinyl 7-inchers A-sides are "Arnold Layne," "See Emily Play," "Apples and Oranges," "It Would Be So Nice" and "Point Me at the Sky."
Surprisingly, no material or remixes are included from the "Ummagumma" live/studio album.
The "Early Years" box also includes "memorabilia" items such as replicas of posters and concert tickets.
More Pink Floyd content: