Giorgio Gomelsky, the rock music impresario and producer who played key roles in the careers of the Yardbirds and Gong, has died. He was 81.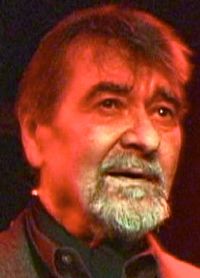 Gomelsky owned the underground Crawdaddy Club in London, where he featured the young Rolling Stones. He managed the Stones briefly, and then took the Yardbirds under his wing.
Gomelsky produced the Yardbirds' early albums "Five Live Yardbirds," "For Your Love" and "Having a Rave Up."
Bill Wyman has credited scene-maker Gomelsky with introducing the Beatles and Stones. Eric Clapton said he gave him the nickname "Slowhand."
Gomelsky, who was born in the country of Georgia and raised in Switzerland, died of complications from cancer in New York on Jan. 13.
Other musical associations included Julie Driscoll, Brian Auger and the Trinity; the band that would become 10cc; Rod Stewart; John McLaughlin; Graham Bond; Magma; and Sonny Boy Williamson.
He owned the U.K. indie labels Marmalade and Utopia Records, and later in the U.S., Zu Records. Key Marmalade releases were "Open" and "Streetnoise" by the Driscoll-Auger band, "Extapolation" by McLaughlin and "We Are Ever So Clean" by psychedelic act Blossom Toes.
Gomelsky also operated the Paragon artist management and PR outfit.
The producer and deal-maker then moved on to France, working with progressive rock outfits Magma, the Soft Machine and Gong.
For Gong he produced the psychedelic-prog classic "Flying Teapot."
Gomelsky moved to New York in the late 1970s and became an elder statesman in the progressive/underground jazz-rock scene, curating Monday nights at Tramps and running the Zu Club. He also worked in personal computing and as a cable TV host and DJ.
Further reading: Having a Rave Up With Giorgio Gomelsky.