For those who grew up with the Fabs, the Christmas holidays always meant the Beatles. The tradition continues now, in late 2015, with the arrival of the group's catalog on streaming audio.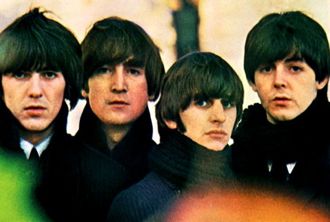 The rollout began at 12:01 a.m. on Dec. 24, in some cases (on the West Coast) a bit earlier. Fans were invited to "track the Beatles' streaming media launch around the world, from east to west" via a globe graphic on the band's web site.
"Happy Crimble, with love from us to you," a band video teaser said.
Paul McCartney's Instagram account added: "Float downstream as of midnight tonight."
The nine streaming services are Spotify, Apple Music, Google Play, Amazon Prime Music, Tidal, Microsoft Groove, Napster/Rhapsody, Deezer and Slacker Radio.
The Beatles follow by a few years the other major streaming-music holdouts Pink Floyd and Led Zeppelin. The Beatles' music went live on Apple's iTunes in 2010 — for digital downloads — and later on the Internet radio service Pandora, however.
In addition to the 13 classic Beatles studio albums, the streaming fare includes the collections "The Beatles: 1962–1966," "The Beatles: 1967–1970" and "Past Masters" (volumes 1 & 2).
Spotify offered the Beatles on both its free and premium services, with the albums playing in higher audio quality for the 20 million or so subscribers who pay the $10 monthly.