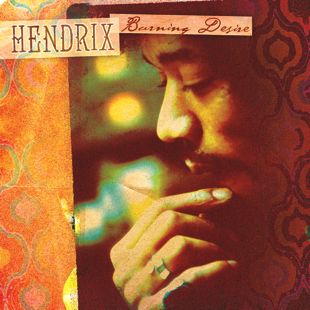 Sets from Jimi Hendrix, Big Brother, the Zombies, Frank Zappa, Ween, and Stardeath and White Dwarfs top the psychedelic menu for Record Store Day's holiday edition, 2015.
Other 1960s-vibed fare for Black Friday comes from Jeff Beck, Funkadelic, the Alan Parsons Project, NRBQ, MGMT and the Kinks. Also sure to interest collectors of the era's output is the 15th anniversary release of the "High Fidelity" soundtrack.
Releases are all on vinyl and are Record Store Day exclusives unless noted (top section).
Jimi Hendrix: Completists welcomed the CD release in 2006 of "Burning Desire," the Dagger label's collection of "authorized bootlegs" from the master guitarist's final years. Now Sony Legacy has the expanded vinyl version, on two LPs. First 5,000 are numbered. The Hendrix tracks were recorded at the Record Plant in late 1969 and early 1970 with bassist Billy Cox and drummer Buddy Miles. Now-familiar songs include "Izabella," "Villanova Junction Blues," "Ezy Ryder" and "Cherokee Mist." RSD first release.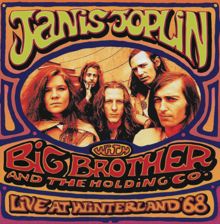 Janis Joplin with Big Brother and the Holding Company: Vinyl debut of the "Live at Winterland '68" set. Two LPs "housed in a beautiful tip on old-school extra thick gatefold jacket." Tracks recorded in April of that explosive year for the Bay Area band include "Down on Me," "Combination of the Two," "Summertime" and "Ball and Chain." The album, long available on CD, has been praised for its sound quality and performance. With 20-page booklet.
The Zombies: "The BBC Sessions" offers "the first complete collection of the Zombies on the BBC." Duo-LP set from Varese Sarabande includes previously unreleased interviews and songs. All of the poppy tracks — from 1964 and '65 — include "Tell Her No," "Just A Little Bit," "It's All Right" and a cover of "Road Runner." "Researched and compiled by Zombies expert Andrew Sandoval." RSD first release.
Frank Zappa: A man and his Synclavier. The Zappa Records LP of "Feeding The Monkies at Ma Maison" comes on bright yellow vinyl and was "cut directly from 1630 digital master by Chris Bellman at Bernie Grundman Mastering." The synthesizer tracks are "Feeding the Monkies at Ma Maison," "Buffalo Voice" and "Secular Humanism."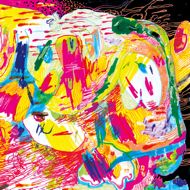 Stardeath and White Dwarfs + Casket Girls: "What Keeps You Up at Night" finds the Flaming Lips side project splitting the vinyl with the oddball Georgia trio. "Four exclusive songs to this release on a 12-inch record with a B-side etching." Your tracks are "Western World," "Egostatic," "Deep Time" and "What Keeps You Up."
Ween: These neo-psychedelic favorites are no more, alas, but we can relive the days of fall 1991, when they dropped their bizarre and rough second album "The Pod." Recorded in an apartment, on four-track cassette. The latest "Pod" cast, on Chocodog Records, comes on two slabs of clear vinyl. Tracks include "Demon Sweat" and "Can U Taste the Waste." RSD first release.
"High Fidelity": Beloved by multiple generations of record geeks, the 2000 film has its roots squarely in the garage rock/psychedelic era. Artists include the 13th Floor Elevators ("You're Gonna Miss Me"), Love ("Always See Your Face"), the Velvet Underground ("Who Loves The Sun") and the Kinks ("Everybody's Gonna Be Happy"). Fifteenth anniversary release comes on two LPs all done up in the film's key-art orange. Via Hollywood Records. RSD first release.
Also of interest:
"Performing This Week … Live at Ronnie Scott's" has Jeff Beck tearing up the legendary London club in 2007. Tracks on the three-LP set include "Beck's Bolero" and "A Day in the Life." Via Eagle Records.
"The London Howlin' Wolf London Sessions" featuring Eric Clapton and the Stones' rhythm section. "Super deluxe gatefold: Special tip-on jacket and ultra rare foil stamp." Numbered. Brookvale Records.
"Kwyet Kinks" is a 7-inch rerelease of the Kinks' third EP. With "A Well Respected Man." Sanctuary Records.
"Time To Pretend" from MGMT. Glow-in-the-dark vinyl version of the EP from 2005, their second. Via MRI.

"The Turn of a Friendly Card: The Singles" from the Alan Parsons Project. Limited edition 7-incher includes "Games People Play." Via Legacy.

"First Ya Gotta Shake the Gate" by Funkadelic includes six tracks on a single LP. "Ain't that Funkin Kinda Hard on You" stars Kendrick Lamar, and Fred Wesley and PeeWee Ellis on horns. Via Kunspyruhzy Records.
"Talk Thelonius" finds Terry Adams of NRBQ fame covering the master. Tracks include "Straight No Chaser," "Ruby My Dear" and "Monk's Mood." Described as "a longtime labor of love, these tracks were recorded live in Burlington, Vt., in 2012."
There's much to get excited about in many genres — we only deal in psychedelics and '60s stuff here — so check out the full Record Store Day Black Friday 2015 list of titles.
We're spoiled here in California (L.A. and San Francisco) with the massive indie depot Amoeba, but of course most of the record stores being honored are small shops, run by the elite of music geekery.
Say wassup to the Psychedelic Sight contingent at our regular haunts Amoeba in Hollywood and Freakbeat Records in Sherman Oaks, Calif. If we're still standing and spending, a stop at CD Trader in Tarzana will put things over the top, nicely.