Brian Wilson will resurrect "Pet Sounds" for the 2016 edition of the nation's largest psychedelic music festival, Levitation.
The performance marks a half century of the Beach Boys album, considered one of the top albums in the history of rock.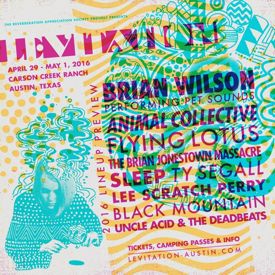 Wilson's booking comes a year after the Austin, Texas, fest arranged for the historic reunion of hometown heroes the Thirteenth Floor Elevators.
Other key performers announced for Levitation 2016 are Animal Collective, Lee Scratch Perry, the Brian Jonestown Massacre, Flying Lotus and Sleep. The festival runs April 29-May 1, back for the fifth year at Carson Creek Ranch outside Austin.
Levitation formerly was known as the Austin Psych Fest.
Wilson has performed the 1966 Beach Boys masterpiece on and off since the turn of the century, when he returned to touring as a solo act after an absence of several decades. He's played "Pet Sounds" both backed by an orchestra and by his touring band. Other Wilson performances of the album came in 2006 and 2013.
Wilson canceled some fall European dates recently, saying he "look(ed) forward to seeing all my fans in 2016 to help me celebrate 50 years of 'Pet Sounds.' "
Wilson is currently touring the U.S. on the strength of the biopic "Love & Mercy."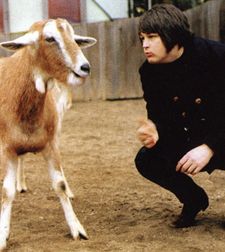 He'll be joined in Austin by fellow Beach Boys veteran Al Jardine, who sings and plays on many of Wilson's tours.
"Pet Sounds" and the single "Good Vibrations" were released at the dawn of the psychedelic music era, famously inspiring the Beatles to come up with "Sgt. Pepper's Lonely Hearts Club Band."
Other Levitation acts announced Sept. 30 were Ty Segall, Black Mountain and Uncle Acid & the Deadbeats. More performers are to be unveiled in coming months.
"This lineup preview will give people an idea of the eclectic group of artists we'll be bringing to Levitation in 2016," festival booker Rob Fitzpatrick said. "As always, we're checking off our ever-expanding wish list, bringing our favorite artists to Austin.
"We're honored to present Brian Wilson, one of the greatest musicians of all time."
The psychedelic music festival expanded into Vancouver and France in recent years.