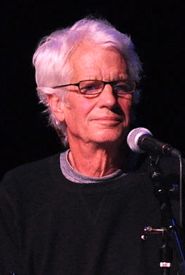 Psychedelic-era comedian and surrealist Phil Austin of the Firesign Theatre has died. He was 74.
Phil Proctor, a veteran of the stream-of-consciousness troupe, posted on its web site:
"Nick Danger has left the office.
"Our dear friend and Firesign Theatre partner for over 50 years succumbed to various forms of cancer early this morning at his home on Fox Island, Washington, with his wife Oona and their six beloved dogs at his side. It is a tremendous and unexpected loss, and we will miss him greatly; but in keeping with his wishes, there will be no public memorial.
"Rest in Peace, Regnad Kcin."
Austin's best-known character was the noir-inspired Nick Danger, Third Eye (or "Regnad Kcin" as seen from the inside of his office door).
The Firesign Theatre made a series of counterculture-friendly albums, including "Waiting for the Electrician or Someone Like Him," "Don't Crush That Dwarf, Hand Me the Pliers," "Everything You Know Is Wrong" and "I Think We're All Bozos on This Bus.
The second album, "How Can You Be in Two Places at Once When You're Not Anywhere at All," devoted a side to the adventures of fedora freak Nick Danger.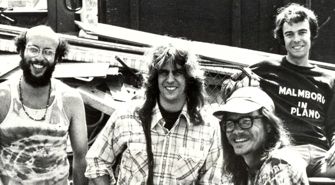 Austin's "Roller Maidens From Outer Space" album of 1974 featured other members of the comedy group. He was credited as a co-writer on the psychedelic western "Zachariah" (1971).
Raised in Fresno, Calif., Austin first hooked up with Firesign colleagues David Ossman, Phil Proctor and Peter Bergman during his stint at KPFK in Los Angeles.
"Some 20-plus record albums, three films, three television specials, two books and innumerable radio programs" resulted, according to Austin's bio on the Firesign web site.
Chaotic and dense, the Firesign Theatre's Columbia recordings were a favorite of LSD adventurers given their "non-linear" comedy, filled with counterculture in-jokes, woozy sound effects and other assorted rush inducers.
Austin also was credited as the group's lead guitarist.
Austin stayed busy in media over the subsequent decades, working as a voice actor, developing properties for Lorimar Productions, performing as Nick Danger for the radio program "The Daily Feed" and continuing to shepherd the Firesign brand.
Peter Bergman died March 9, 2012.
Austin, who was born in Denver, died June 19 of cancer.