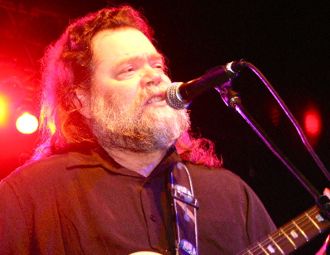 Psychedelic music pioneers the 13th Floor Elevators are reuniting for a 50th-year celebration this May in Austin.
The performance by all surviving original members — Roky Erickson, Tommy Hall, Ronnie Leatherman and John Ike Walton — comes most appropriately at the psychedelic music festival Levitation, which was named after a song by the band.
It'll be the 13th Floor Elevators' first show since 1968. They'll close the festival the night of May 10.
"Having the 13th Floor Elevators on the festival lineup is just something we hadn't even dared to dream about," Levitation co-founder Rob Fitzpatrick said. "The band is massively influential and important to psychedelic rock and music in general." The signing was "surreal," he said.
Erickson (pictured), who has gone on to a successful indie music career, has headlined the festival before. Key member and cosmic philosopher Tommy Hall has kept a lower profile, and his participation was key to a successful reunion.
Other artists signed for the world's top psychedelic music event are Tame Impala, the Flaming Lips, the Jesus and Mary Chain, Spiritualized, Primal Scream and, of course, the Black Angels. View the full Levitation lineup.
It'll be a hometown show for the 13th Floor Elevators, of sorts, since they were founded there in 1965. "Special guests" will participate, Levitation said.
The 13th Floor Elevators usually get the credit for first using the label psychedelic music.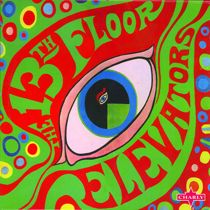 The Elevators' show apparently is a one-off. The Austin Chronicle reported that the reunion has been in the works since November.
The hometown paper landed an "existential" interview with Tommy Hall, known for his electric jug playing with the Elevators. "Eventually, you realize that you have to go back to the beginning and figure out what caused it all," Hall said, vowing to freshen up on his jug playing.
"When we we're going on we weren't very appreciated, but now the young people dig us," said Hall, who now lives in San Francisco.
Elevators guitarist Stacy Sutherland died in 1978. Bassist Danny Galindo died in 2001. Drummer Danny Thomas wasn't listed as participating. The band had something like nine members over its short but massively influential career.
Levitation was formerly known as the Austin Psych Fest: "The title comes from one of our favorite tracks from Austin legends the 13th Floor Elevators, who have provided us with endless inspiration," festival organizers the Reverberation Appreciation Society said in announcing the change last fall — the "Reverberation" part being another nod to the 1960s band.