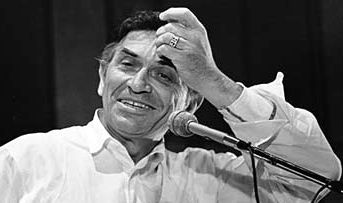 The life and times of Bill Graham will be celebrated in Los Angeles with the first major museum show dedicated to the king of rock concert promoters.
The Skirball Cultural Center, just north of metro L.A., will run the exhibition May 7-October 11.
"Bill Graham and the Rock & Roll Revolution" will include memorabilia, photographs and, of course, classic psychedelic art posters from the two Fillmore auditoriums. The Graham family is contributing items not previously seen by the public. It is billed as the first major exhibition dedicated to the concert promoter and band manager.
The Skirball, dedicated to preserving the Jewish heritage, previously hosted "Bob Dylan's American Journey, 1956-1966."
Graham came to the U.S. at age 11 while fleeing the Nazis (his mother died at Auschwitz). He moved to the Bay Area of California just as the hippie movement was getting started. After promoting a benefit show and several other concerts, he took over the lease on the Fillmore Auditorium, ground zero for psychedelic music.
The Skirball notes that 2015 marks the 50th anniversary of that first Graham concert, which raised legal funds for a mime troupe leader.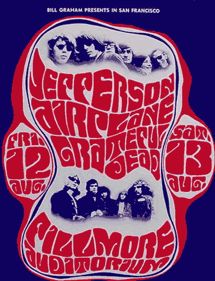 At the Fillmore, Graham offered shows by all of the major San Francisco bands, including the Grateful Dead, Jefferson Airplane, Country Joe and the Fish, and Big Brother & the Holding Company. The Fillmore became home to the planet's psychedelic music movement, but also made room for the jazz artists Graham loved, such as Miles Davis and Sun Ra.
Among the items to be displayed at the Skirball is the original apple barrel that stood at the door of the Fillmore. Graham, loved and feared in the music industry, later expanded his eclectic musical concept to Fillmore East in New York. Both went under in the early 1970s.
"Recognized as one of the most influential concert promoters in history, Graham conceived of rock & roll as a powerful force for supporting humanitarian causes," the Skirball says.
Graham's aggressive management style was captured in several films, including "The Last Waltz" and "Fillmore: The Last Days."
"Bill was our power guy," Dead guitarist Jerry Garcia said after Graham died. "He loved the drama. He loved the dickering with agents and managers. That's part of what was fun for him. Bill himself was larger than life."
"Bill Graham was my friend," said singer-songwriter John Fogerty. "Bill was the best person I ever met."
Graham's music career extended into the early 1990s, often for social causes. In the mid-'80s, he organized the American leg of Live Aid and the Human Rights Now! tour. Bill Graham died in a helicopter crash in 1991.
Tickets for the Graham show are $10; free on Thursdays.