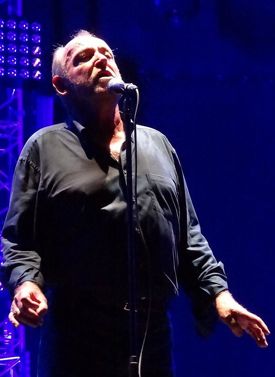 Joe Cocker, a hero of Woodstock known for his emotional cover of the Beatles' "With a Little Help From My Friends," has died.
The English singer died Dec. 22 of lung cancer, his agent reported. Cocker was 70.
He first found success on the rock festival circuit of the late 1960s, with a powerful stage act captured in the movie "Woodstock."
Cocker's March 1970 concerts at the Fillmore East resulted in the ragged but powerful "Mad Dogs and Englishmen" album, with musical direction by Leon Russell. It's considered one of the definitive live albums of the era.
Cocker thrived beyond the days of underground rock, transforming himself into a singer of polished ballads. Easy listening hits included "You Are So Beautiful" and "Up Where We Belong." He released about 20 albums over the years, but is best known for the long players of the rock era — "With a Little Help From My Friends," "Joe Cocker" and "Mad Dogs."
In a time when most artists performed their own material, Cocker specialized in covering the rock heavies: the Beatles, Rolling Stones, Bob Dylan, the Band, Traffic, Alex Chilton and Leonard Cohen. Like Sinatra, Cocker found new drama in the familiar works of his favorite writers. Cocker's covers were imaginative and transformative, favoring heavy dynamics and delivered via a raspy, growling voice that went from a whisper to a scream. Cocker proved more faithful to the originals on soul and R&B songs by his heroes such as Ray Charles.
Cocker had long musical associations with producer Denny Cordell and the keyboardist Chris Stainton, who led the singer's the Grease Band. Cocker was backed by many of the ace musicians of the late 1960s, with the Mad Dogs & Englishmen ensemble numbering more than two dozen artists.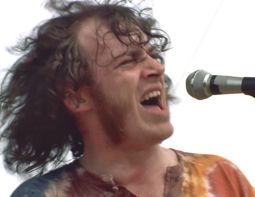 Cocker's twitchy performance style, wild hair and tie-died shirts later were spoofed by John Belushi on "Saturday Night Live." Belushi's take on Cocker included references to the singer's long-running substance-abuse problems, but Cocker eventually joined Belushi for a spasmodic "SNL" duet.
Although Cocker had already established a fan base via the rock festival circuit, it was his startling and rousing appearance in the 1970 "Woodstock" concert film that brought him to stardom.
The Beatles were among the singer's fans:
Paul McCartney said he remained "forever grateful" for Cocker's soulful transformation of "With a Little Help From My Friends."
"Goodbye and God Bless to Joe Cocker from one of his friends peace and love," Ringo Starr wrote in a Tweet upon hearing of the death.
Other notable Beatles covers were "She Came in Through the Bathroom Window" and "Something," both on the 1969 "Joe Cocker" album.
"With a Little Help From My Friends" brought Cocker a new generation of fans when it was used as the theme song for the hit TV series "The Wonder Years." His recordings figured prominently in the movies "An Officer and a Gentleman," "An Innocent Man" and "9 1/2 Weeks."
John Robert Cocker was born on May 20, 1944, in Sheffield, South Yorkshire. He died in Crawford, Colo. after a long illness. Survivors include his wife Pam, his brother Victor and a stepdaughter.
Liner notes: I saw Joe Cocker at the first Atlanta Pop Festival in 1969, about a month before Woodstock. He came on at the end of a long hot crazy night, following Janis Joplin, who was just OK. Cocker was pretty much an unknown, but he and the Grease Band captured the hearts of what was left of the crowd. At dawn, everybody linked arms, danced and sang along to "With a Little Help From My Friends" — as good as it ever got in my pop festival experiences. Was surprised to read that Cocker remembered that event with fondness as well: "Those early tours of the States were the greatest," he told Super Seventies recently. "Like the gig at the Atlanta Raceway with Spirit and Janis Joplin … I remember going on at, like, 6 in the morning, and all these kids acid-blazed. It was a very warm occasion." — Abel