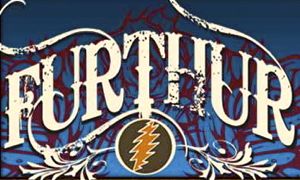 Looks like Furthur has come to the end of the road. The post-Grateful Dead project of Bob Weir and Phil Lesh announced, to no one surprise, that "it's time to let Furthur take a bow."
News of the disbandment came Nov. 5 on the group's web site, which also has gone out of business:
We'd like to thank you for a terrific ride. We'll be closing up shop at furthur.net, and heading onward. Thanks for making the Furthur community a great place to hang out, and for coming out to the shows.
The news comes just before the 50th anniversary year of the Grateful Dead, which most likely will lead to some kind of reunion of the surviving band members, including Weir and Lesh. (The Dead began playing as the Warlocks in early 1965 and became the Grateful Dead that fall.)
Furthur was known, mostly, for its sonic explorations of the Grateful Dead's catalog. It attracted a swarm of guest performers over the years and gave the Dead's faithful four years of chances to gather.
Furthur, formed in 2009, faced a storm of bad publicity in 2013 after Weir, apparently intoxicated, collapsed onstage in Port Chester, N.Y. The band played on while Weir tried to regain his composure, leading to speculation that none of the musicians was all that surprised to see the guitarist-singer fall out.
Furthur later said it was going on hiatus for 2014 "so that Phil and Bob can focus on their countless solo projects."
"Furthur's not breaking up; they're simply taking a much-needed break," the band said in September 2013.
The band cited "four years of heavy, year-round touring."
This past August, Weir canceled a string of performances with his band Ratdog as well as a one-off with Furthur.
Other key members of Furthur were lead guitarist John Kadlecik (Dark Star Orchestra), keyboardist Jeff Chimenti and drummer Joe Russo.
"We enjoyed the ride more than we can possibly express," the band said.
More Grateful Dead content from Psychedelic Sight: