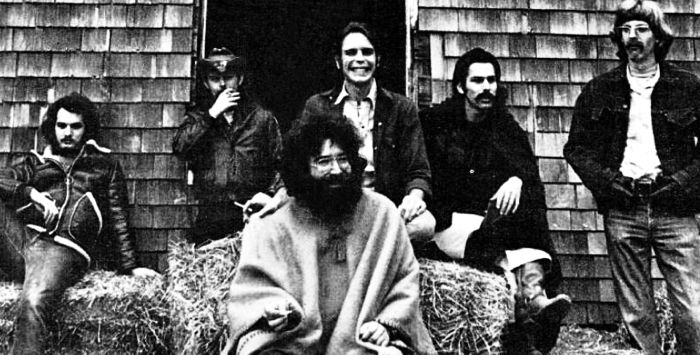 One of the highlights of the Grateful Dead's 50th anniversary will be an official film documentary, directed by Amir Bar-Lev and overseen by Martin Scorsese.
Bar-Lev made the acclaimed 2007 documentary "My Kids Could Paint That" as well as 2010's "Tillman." He was attached to an ill-fated Jerry Garcia biopic with the working title "Dark Star" back in 2010.
"Millions of stories have been told about the Grateful Dead over the years," the surviving members of the Dead said in a statement. "With our 50th anniversary coming up, we thought it might just be time to tell one ourselves and Amir is the perfect guy to help us do it. Needless to say, we are humbled to be collaborating with Martin Scorsese."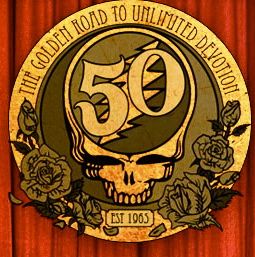 Scorsese, of course, has long made films displaying his love of rock music. His film and TV projects include "The Last Waltz," "George Harrison: Living in the Material World" and "No Direction Home: Bob Dylan."
"The Grateful Dead were more than just a band," Scorsese said. "They were their own planet, populated by millions of devoted fans. I'm very happy that this picture is being made and proud to be involved."
David Lemieux, who curates releases of the Dead's massive backlog of live recordings, is in charge of the music.
Grateful Dead members Bob Weir, Phil Lesh, Mickey Hart and Bill Kreutzmann are all participating in the film project.
"The 50th will be another monumental milestone to celebrate with our fans and we cannot wait to share this film with them," the surviving band members said.
Justin Kreutzmann, the filmmaking son of drummer Bill Kreutzmann, is one of the co-producers.
The project promises "a cornucopia of never-before-seen performance footage, vintage interviews, and other candid moments unearthed from the Grateful Dead's vast vaults."
Bar-Lev's Jerry Garcia biopic never happened. It was based on Robert Greenfield's book "Dark Star: An Oral Biography of Jerry Garcia." The Dead and the Garcia family pointedly denied music rights to the project, and the band declined to participate.
The bad vibes appear to be in the rear view: "It's been 10 years since I first set out to make a film about the Grateful Dead and I'm thrilled that it's finally happening," said Bar-Lev, who recently directed "Happy Valley," about the Penn State sexual abuse scandal.
Dead icon Jerry Garcia died in 1995. Singer/keyboardist Ron "Pigpen" McKernan died in 1973.
More Grateful Dead content from Psychedelic Sight:
---
Grateful Dead store
(Getting high on Amazon's supply)