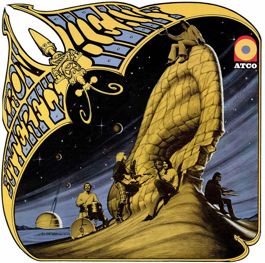 Iron Butterfly, Jimi Hendrix and Neil Young dish out some tasty vinyl for this Thanksgiving weekend's edition of Record Store Day.
Black Friday 2014 falls on Nov. 28. It's the little-brother event to the main Record Store Day in April. Both celebrate independent record stores, with the emphasis on the resurgent vinyl format.
Here are the psychedelic servings for RSD Black Friday:
Iron Butterfly's 1968 debut album returns in mono, cut into 180-gram vinyl in a Record Store Day exclusive release from Atco/Atlantic. The San Diego-area band would undergo significant membership changes before finding global fame with "In-A-Gadda-Da-Vida," but the heavy psycho-metal starts here: "Possession," "Unconscious Power" and the epic "Iron Butterfly Theme." Remastered from the original analog tapes by audio ace Chris Bellman (Bernie Grundman Mastering).
Jimi Hendrix's "Hear My Music" (2004) comes through loud and clear on 12-inch vinyl from Sony Legacy. "Previously only available on Dagger Records." For serious fans, basically an official bootleg, the "Music" consists mostly of developmental instrumental jams. Songs include "Message to Love," "Valleys of Neptune" (guitar and piano tracks) and "Ezy Ryder/Star Spangled Banner." This is a RSD first release, meaning it'll show up in stores down the road.
Neil Young quickly left "Harvest" behind in the mid-1970s and went renegade with a series of explorations in noise rock and acoustic whispers and screams. A RSD exclusive box set brings critical favorites "On the Beach" (1974), "Time Fades Away" (live, 1973), "Tonight's the Night" (1975) and "Zuma" (1975) back to vinyl "for the first time in over 40 years." Look for "historically accurate artwork reproduced by Neil Young's longtime art director Gary Burden." From Bernie Grundman Mastering and cut onto 180-gram vinyl in Germany. Delayed from the last RSD and, needless to say, highly anticipated. The covers also will be available as T-shirts.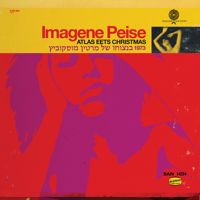 The Flaming Lips roll out for each Record Store Day, this time with a rerelease of their undercover oddball holiday album "Atlas Eets Christmas." The album first surfaced on a 2007 CD under the artist pseudonym Imagene Peise. Get your holiday freak on with "Winter Wonderland," "White Christmas" and "Silent Night." Only the title track is an original — say it aloud, fast. RSD exclusive rerelease on 12-inch vinyl.
The Grateful Dead ruled the road in 1972. Add to the exhaustive chronicles "Houston, Texas, 11/18/72 (Hofheinz Pavilion)" on 12-inch vinyl via Rhino/Elektra. No surprises on the set list, but stand by for a "Playing in the Band" that stretches to almost a half hour. "Mastered from the two-track original analog reel-to-reel tapes with (way cool) original artwork by Gary Houston." RSD exclusive.
Penny Arkade's "Not the Freeze," produced by Michael Nesmith, was recorded in 1968 but unreleased for decades. The group led by Craig Vincent Smith and Chris Ducey "not only shared the fuzzy psychedelic pop of the Monkees" but also the "country-acid sparkle" of Moby Grape and Buffalo Springfield. It's a RSD limited run vinyl release, from Sundazed Records, which released the CD 10 years ago.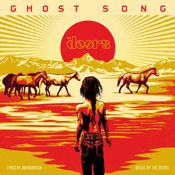 The Doors' recording of "Ghost Song" appeared on the "American Prayer" album of Jim Morrison poems posthumously set to music. As a RSD exclusive, the track is paired on 12-inch vinyl with "Drums" by folk singer Peter LaFarge, another artist with an affinity for the Native American ways who turned up dead way before his time. John Densmore of the Doors sits on the board of the Honor the Treaties group, which benefits. Artist Shepard Fairey provides the must-see cover. Limited edition of 8,000, the Doors say.
Genesis' 1969 debut album "From Genesis to Revelation" is back on vinyl for the first time in decades, label Varese Sarabande says. The RSD exclusive features the original group: Mike Rutherford, Tony Banks, Anthony Phillips and Peter Gabriel.
Also of interest:
The Kinks' 1971 masterpiece "Muswell Hillbillies" gets a double-album treatment from Legacy. Viny. Highlights include "20th Century Man," "Alcohol" and "Muswell Hillbilly." "A bonus vinyl disc of rarities and outtakes from the original album sessions as well as BBC sessions recorded for John Peel." (A CD version is being released in early November.) RSD first release.
Lee Hazelwood's "There's A Dream I've Been Saving: Lee Hazlewood Industries 1966-1971" comes to vinyl in a limited run. "Contains an expansive LP-sized hardcover book detailing the label history of Lee Hazlewood Industries, accompanied by eight LPs and four CDs, and the never-before-released film 'Cowboy in Sweden.'" (Has been out on CD since last year.) Lots of Hazelwood, some Ann-Margret and mostly forgotten '60s artists under the brilliant producer's wing. Collector bliss from the Light in the Attic label.
The Velvet Underground reunited in the summer of 1993 and were captured live at Paris' L'Olympia. Sire brings us "Live MCMXCIII" as a RSD exclusive.
Ennio Morricone's soundtrack to "The Good, the Bad and the Ugly" returns on "smokey red vinyl" via Capitol Records. RSD exclusive.
The Beatles' EP "Long Tall Sally" rides back into action in a RSD exclusive. "Long Tall Sally," "I Call Your Name," "Slow Down" and "Matchbox." In mono.
Phil Spector put together the great rock 'n' roll Christmas album of all time in 1963. Sundazed brings back the magic. "Sourced from the original Phillies label mono masters and pressed on 180g vinyl in a limited, red-wax edition."
Check out the (mostly) complete Black Friday lineup for the fall Record Store Day 2014.
We're spoiled here in California (L.A. and San Francisco) with the massive indie depot Amoeba, but of course most of the record stores being honored are small shops, run by the dungeon masters of music geekery.
On Black Friday, say what's-up-man to the Psychedelic Sight contingent at Amoeba in L.A. and Freakbeat Records in Sherman Oaks, Calif. If the L-Tryptophan Effect can be fended off, a stop at CD Trader in Tarzana as well.