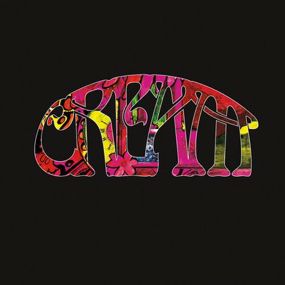 Universal's refresh of the Cream catalog continues in November with a box set containing all of the original supergroup's albums on vinyl.
"Cream 1966-1972" promises "exact reproductions" of the English band's albums with the recordings on 180 gram vinyl. The completist approach to the box set apparently is a first for the band, best known for its power-trio explorations and the psychedelic music hits "Sunshine of Your Love," "Badge" and "White Room."
"Cream 1966-1972" comes out Nov. 24, and will be available to U.S. buyers as an import. The prerelease price (converted from pounds) is about $135. Update: Amazon has a Dec. 16 shipping date on the Cream box set in the U.S. /update
Jack Bruce, Eric Clapton and Ginger Baker made only two proper studio albums — "Fresh Cream" (1966) and "Disraeli Gears" (1967) — with the remaining four albums leaning heavily on live material. Two of the albums included in the upcoming Cream box set were released after the band split, with Clapton and Baker moving on to Blind Faith.
The new vinyl albums replicate the U.K. originals, and do not include the bonus tracks ("Wrapping Paper," "Anyone for Tennis," etc.) found on some CD rereleases. The 1966 single "I Feel Free" was not included on the British "Fresh Cream" and thus is not found in this box set. (The lack of a bonus disc no doubt will disappoint some fans seeking the complete record.)
Cream's worldwide album sales are estimated at 15 million, Universal says.
The British trio's "Goodbye" album returned on an SHM single-layer SACD in late spring, joining previous releases of Cream's first two albums on SHM-SACD, which is billed as the ultimate expression of the Super Audio CD format.
Cream's well-produced early albums have been rereleased on various audiophile formats in the CD era, including 24k gold discs.
Here are the albums and tracks on Universal's "Cream 1966-1972" box set:
Fresh Cream (1966)

The highly anticipated debut of the original rock supergroup. Half of the songs were blues covers ("Spoonful," "I'm So Glad"). Originals included "Sleepy Time Time" and "Toad."
1. N.S.U.

2. Sleepy Time Time

3. Dreaming

4. Sweet Wine

5. Spoonful

1. Cat's Squirrel

2. Four Until Late

3. Rollin' and Tumblin'

4. I'm So Glad

5. Toad
Disraeli Gears (1967)
Cream's breakthrough album, with a compelling blend of British white boy blues and psychedelic rock. Its classics include "Tales of Brave Ulysses," "Strange Brew" and "Sunshine of Your Love."
1. Strange Brew

2. Sunshine of Your Love

3. World of Pain

4. Dance the Night Away

5. Blue Condition

1. Tales of Brave Ulysses

2. SWLR

3. We're Going Wrong

4. Outside Woman Blues

5. Take it Back

6. Mother's Lament
Wheels of Fire (1968)
Featured an "In the Studio" disc and a "Live at the Fillmore" disc. The hit was "White Room" — one of the classic psychedelic singles. Other notable tracks: "Sitting on Top of the World" and Jack Bruce's masterful "Deserted Cities of the Heart." Side 2 captured Cream in power trio mode with the blues standards "Crossroads" and "Spoonful," as well as Ginger Baker's signature drum solo "Toad."

1. White Room

2. Sitting on Top of the World

3. Passing the Time

4. As You Said

1. Pressed Rat and Warthog

2. Politician

3. Those Were the Days

4. Born Under a Bad Sign

5. Deserted Cities of the Heart

1. Crossroads: Live, Fillmore

C2. Spoonful: Fillmore

D1. Traintime: Fillmore

D2. Toad: Fillmore
Goodbye (1969)
Leads off with three live tracks from the Forum in L.A. The first of three studio tracks, "Badge," featured George Harrison on guitar; the Beatle co-wrote the song with Clapton.

1. I'm So Glad

2. Politician

1. Sitting on Top of the World

2. Badge

3. Doing That Scrapyard Thing

4. What a Bringdown
Live Cream (1970)
The two live sets that made up "Live Cream" were recorded in the Bay Area in 1968. The band had disbanded by the LPs' release dates.

1. N.S.U.

2. Sleepy Time Time

3. Lawdy Mama
 (studio)
1. Sweet Wine

2. Rollin' and Tumblin'
Live Cream Volume II (1972)

1. Deserted Cities of the Heart

2. White Room

3. Politician

4. Tales of Brave Ulysses

1. Sunshine of Your Love

2. Hideaway (properly, "Steppin' Out")