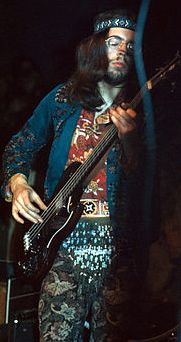 Glenn Cornick, bass player for the original Jethro Tull, has died at the age of 67.
Cornick played on the Tull albums "This Was" (1968), "Stand Up" (1969) and "Benefit" (1970).
"Always cheerful, he brought to the early stage performances of Tull a lively bravado both as a personality and a musician," band frontman Ian Anderson wrote in announcing the death on his web site.
Cornick died of a heart attack at his home of Hilo, Hawaii, his family said.
Before the formation of Jethro Tull, the bassist worked with Anderson in the Blackpool, England, blues outfit the John Evan Band. "His background in the beat groups of the north of England (such as the Executives) and his broad knowledge of music were always helpful in establishing the arrangements of the early Tull," Anderson said.
"This Was" continues to be held in high regard by fans of British blues, despite its low-fi production values. Cornick's bass playing paves the way for Anderson's dazzling flute work on a cover of Roland Kirk's "Serenade to a Cuckoo," and takes a playful turn on "My Sunday Feeling." Like Cream's Jack Bruce, Cornick favored the Gibson electric bass.
The following LPs, "Stand Up" and "Benefit," are considered key transitional works on the way to Tull's masterpiece, the prog concept album "Aqualung."
Cornick said of Tull's early days, "I believe that we were successful because we worked harder than any other band in Britain." Anderson credited Cornick with helping the group make the transition from northern England to London in late 1967.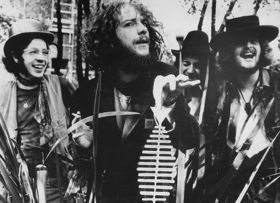 Cornick toured extensively as Tull became famous, but was sacked before the recording of "Aqualung." Years later, he said he still had no idea why he was let go.
Cornick then formed the British rock band Wild Turkey, which toured with Black Sabbath and ultimately recorded seven albums, but failed to find sustained success.
The bassist also played with the German band Karthago and then later worked with Bob Welch ("Hypnotized") in the short-lived rock band Paris.
In the mid-1990s, Cornick reunited with former Jethro Tull bandmates Mick Abrahams (guitar) and Clive Bunker (percussion) for the "To Cry You a Song: A Collection of Tull Tales" album, a tribute to the songwriting of Ian Anderson (who did not participate).
"Glenn was a man of great bonhomie and ready to befriend anyone — especially fellow musicians," Anderson wrote. "We will miss him hugely."