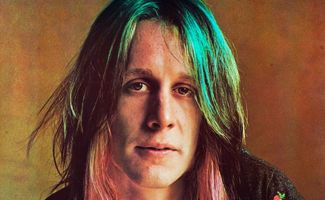 Todd Rundgren's psychedelic soul classic "A Wizard a True Star" and the follow-up prog rock adventure "Todd" are getting rereleases on audiophile vinyl.
The casual-fan favorite "Something/Anything" also gets in on the action, via Britain's vinyl-only imprint Demon Records.
All three recordings are being rereleased July 14 in the U.K. and will be available as imports. They originally were released in what many consider to be Rundgren's peak creative period, 1972-1974.
The Rundgren solo records recently saw expanded rereleases on CD from the Demon sidekick Edsel Label as part of a 40th-anniversary promotion. These were expansions of earlier releases, enhanced with hardbound-book style packaging featuring content from Paul Myers' book "A Wizard, A True Star: Todd Rundgren in the Studio." The CD rereleases also included a few bonus tracks.
The remastering apparently comes from the well-regarded 2011 work by Peter Rynston, based on the Rhino remasters of decades past.
Friday Music released a version of "A Wizard a True Star" on vinyl in March, cut onto "two stunning LPs for maximum audiophile sound." It was part of the "Todd Rundgren/Friday Music 180 Gram Audiophile Vinyl Series."
The June vinyl reissues from Demon Records do not have bonus tracks. "Todd" and "Something/Anything" are double albums, as they were back in the day. "A Wizard a True Star" is lists as a single disc, unlike the Friday release.
All three U.K. reissues are on 180-gram vinyl. "A Wizard a True Star" (AWATS) comes on "coloured vinyl" including "lyrics, imagery" and "a replica competition insert." "Todd" has the colored vinyl and a gatefold reproduction but apparently not the fan-name-collage poster. "Something/Anything" rolls out on "red and blue" vinyl with the gatefold repro.
"AWATS" came a year after Rundgren's 1972 masterpiece "Something/Anything?" a double album that came brimming with great pop songs such as "I Saw the Light," "Couldn't I Just Tell You" and the artist's biggest hit, "Hello It's Me."
Pop fans who followed the artist to "AWATS" found themselves confronted with a 12-title song cycle that was full of noise, synthesizers, hard rock and pure psychedelia. The album does have its lush and linear moments, notably the the soul hits medley that brightened side 2 and the anthem "Just One Victory," which continues to close many Rundgren concerts.
Rundgren revived the "AWATS" album in concert several years back, performing the opening number in a space suit. "A Wizard a True Star" ranks No. 9 on this web site's listing of the greatest psychedelic music albums.
"Todd" found Rundgren headed toward prog/experimental rock, with a heavy use of synthesizers on pieces like "In and Out the Chakras We Go." The album's detours included comic Gilbert & Sullivan ("Lord Chancellor's Nightmare") and the sturdy Rundgren anthem "A Dream Goes on Forever."
All of the Rundgren reissues (CD and vinyl) are available through Amazon UK. The three CDs (from late May 2014) can be found on Amazon U.S. as imports.