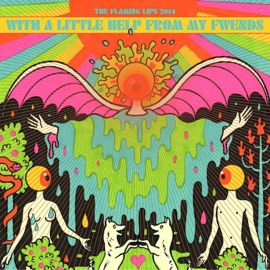 The Flaming Lips' retelling of "Sgt. Pepper's Lonely Hearts Club Band" will be out Oct. 28, the band confirmed.
The track-by-track reimagining is dubbed, of course, "With a Little Help From My Fwends." The label is Warner Bros.
The heady "fwends" include pop siren Miley Cyrus and Moby, with MGMT, Sean Lennon and My Morning Jacket possibly linked to the project.
The Lips performed "Lucy in the Sky With Diamonds" with Sean Lennon on late-night TV recently, and just this week joined Cyrus on a U.K. tour stop for a run-through of the same number.
Preorders for "With a Little Help From My Fwends" begin in late May and include a preview download of the Cyrus-sung "Lucy in the Sky With Diamonds."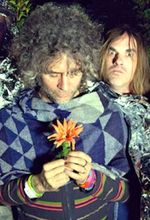 The Lips included a cover of the Fabs' "All You Need Is Love" as a bonus track on some versions of their latest original album, "The Terror."
Coyne told Rolling Stone: "People are like, 'Why do you do Beatles songs?' and I'm like, 'Because people love them.' I think it'll generate a lot of interest."
The band re-created "The Dark Side of the Moon" in 2009, a project that included several full-length concert performances of the Pink Floyd work — including one that continues to air on Palladia music TV. Earlier this year, the Lips released a digital "immersive companion piece" to "Dark Side," designed to be played at the same time as the original.
Frontman Wayne Coyne and collaborators also copied King Crimson's "In the Court of the Crimson King" album track-for-track in late 2012.
The Beatles knockoff project will benefit an animal rescue and care operation in Oklahoma City.
Coyne came in for some unpleasant publicity in recent weeks concerning his sacking of the band's drummer, who said the frontman was chronically abusive. Coyne called the fired musician a "hateful pathological liar."