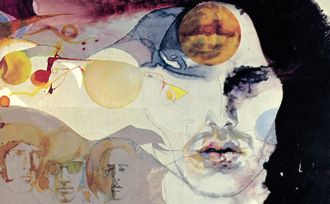 Record Store Day 2014 features reissues from the Doors, Jimi Hendrix, Jerry Garcia, the Yardbirds and the Zombies.
Other treats for psychedelic rangers include vinyl from the Grateful Dead, Tame Impala, Sun Ra, Creedence Clearwater Revival and 1970's Fleetwood Mac. Direct from Bollywood, there's an Indian psychedelic music guide.
The seventh-annual event promoting indie record stores has almost all vinyl in a celebration of the hip old-school format. The big day is Saturday, April 19.
The Doors: Rhino digs up the fan favorite "Weird Scenes Inside the Goldmine" (pictured, top). The 1972 Elektra Records compilation returns on amber vinyl. Like many of the titles listed here, it's billed as a Record Store Day exclusive (exceptions noted). The double-LP Doors set includes the usual goodies as well as two key B-sides: "(You Need Meat) Don't Go No Further" and "Who Scared You."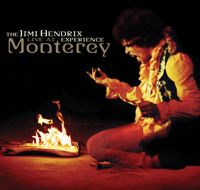 Jimi Hendrix: The fiery pop festival performance captured in full on "Live at Monterey." The Legacy title is rereleased on 180 gram vinyl, numbered. Show-stoppers include "Killing Floor," "The Wind Cries Mary" and of course "Wild Thing." Complete with stoned stage banter. This one's a "RSD first" release, meaning it'll hit the market sooner or later.
Jerry Garcia: The fine solo debut album "Garcia" on 12-inch vinyl. "Limited edition white 180g vinyl with individually numbered, foil-stamped packaging." Remastered from the original tapes, according to ATO/Round Records. Highlights: "Deal," "Sugaree," "Loser."
The Grateful Dead: Consumer debut of the band's May 4, 1979, gig, "Live at Hampton Coliseum." Two LP set, numbered, from Dead partner Rhino. Tracks include "Loser," "Don't Ease Me In," and "Eyes of the World."
The Yardbirds: A 12-inch vinyl rendition of the band's studio finale, "Little Games." British import "reissued on psychedelic spattered vinyl, cut from the 1992 stereo remix." Rhino.
Jim McCarty: "Frontman" delivers 16 tracks from the adventurous solo career of the Yardbirds' drummer and key songwriter. Many never on vinyl and five previously unreleased. Limited and numbered from MCA.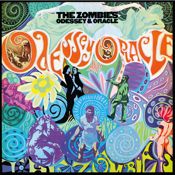 The Zombies: 12-inch vinyl rereleases of two albums — the psychedelic touchstone "Odessey and Oracle" and the import item "I Love You." "Odessey" serves up "Time of the Season." "I Love You" makes its U.S. bow. From Varese Sarabande.
Creedence Clearwater Revival: All four singles released in 1969, recut into 10-inch white vinyl. "Proud Mary," "Born on the Bayou," "Bad Moon Rising," "Fortunate Son," etc. From Concord.
Fleetwood Mac: "Dragonfly" b/w "The Purple Dancer" on 7-inch. Two numbers with Danny Kirwin up front. Captures Fleetwood Mac in 1970, just after the exit of acid casualty Peter Green. Jeremy Spencer and Christine McVie. "Dancer" a U.S. debut but the moody "Dragonfly" is the reason to buy.
Sun Ra: "Outer Spaceware" is billed as a rareity, and apparently will remain so as it's a "regional focus" rerelease — although RSD doesn't say which region. Obscure even by Sun Ra's standards. Psychedelic color LP on 12-inch vinyl.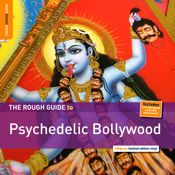 Rough Guide To Psychedelic Bollywood: "In the 1960s and 1970s Bollywood composers adventurously adopted the trippy guitars, spiraling synthesizers and ethereal vocals of psychedelia and mixed it with lusciously over-the-top Indian orchestrations." What a trip. 12-inch vinyl.
Jorma Kaukonen: The "Quah" album, his first as a solo artist, finally back on vinyl via Brookvale Records. "The jackets themselves are a pure work of art." Hand numbered.
The Flaming Lips: "7 Skies H3" on 12-inch vinyl. "A 50-minute distillation across 10 tracks of the remarkable 24-hour song recorded at Tarbox Road Studios in 2011." Digital download bonus. Also, a "Side by Side" series two-fer with Devo on the spud boys' "Gates of Steel" (both live).
Tame Impala: "Live Versions" of eight songs from the 2013 U.S. tour. "Distinctly different than the recorded arrangements, and chosen for this RSD release for that reason.
" Tracks include "Endors Toi," "Mind Mischief" and "Apocalypse Dreams."
Black Angels: Seven new tracks in the "Clear Lake Forest" on 10-inch vinyl. "RSD first."
Also of interest: "The Animals EP" on 10-inch vinyl at 45 rpm ("Boom Boom," "Around and Around," etc.); "Spirit in the Sky" LP from Norman Greenbaum on 12-inch vinyl; Shocking Blue's "Send Me A Postcard" b/w "Harley Davidson" on 7-inch, numbered; the Standells' "Dirty Water" b/w "Twitchin'"; Bardo Pond "Looking for Another Place" 12-inch new tracks (regional).
And: The Moles' "Flashbacks and Dream Sequences" collection (regional); Spacemen 3's "Translucent Flashbacks," three separate 12-inch singles; and "Breaking Glass: Garage Rock From Toledo, Ohio" (1966-1980
).
There's much to get excited about in many genres, so check out the full Record Store Day 2014 list of titles.
We're spoiled here in California (L.A. and San Francisco) with the massive indie depot Amoeba, but of course most of the record stores being honored are small shops, run by the elite of music geekery.
Say hey to the Psychedelic Sight contingent at Amoeba in L.A. and Freakbeat Records in Sherman Oaks, Calif. If we're still conscious, a stop at CD Trader in Tarzana might be the night capper.