Frank Zappa and Mothers, the Doors, Spirit and the Beach Boys help keep the Summer of Love alive in 2017. Here's a roundup of the best psychedelic/1960s music due for rerelease in the third quarter. The Mothers of Invention's second album, "Absolutely Free," will cost you $35 as it returns in a 50th anniversary edition Sept. 29. The group's second album comes in a two-LP package: three sides host the audio; the fourth has a laser etching of bandleader Frank Zappa. Witness the strange and the borderline psychedelic on numbers such as … [More ... ]
Top psychedelic albums
"Is it true that I'm no longer young?" Grace Slick sang in "Lather," the luscious and cinematic opening number of "Crown of Creation." Slick was singing about the … [More ... ]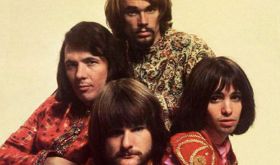 "Filled with Fear" was more than a song title -- consider it truth in advertising for the contents of Iron Butterfly's "Ball," the hurried but solid followup album to "In-A-Gadda-Da-Vida." Anchored … [More ... ]
More great albums:
Top psychedelic songs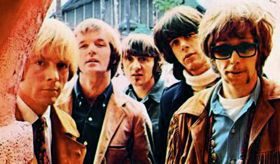 Moby Grape had it all, in those early days. The look. The attitude. The Bay Area vibe. And that weird whimsical name that no one ever forgot. But when the … [More ... ]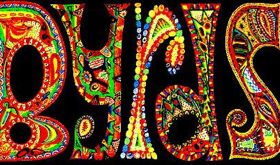 The song started off on familiar footing for early 1966: a killer bass line, straight out of the garage. But seconds into the Byrds' "Eight Miles High," listeners were off on a sonic adventure, … [More ... ]
More great songs:
Psychedelic sights & sounds
In observance of 5/22, Sun Ra's arrival day. Ra archivist Michael D. Anderson does the talking.